Wednesday, 8/09/2006
Today, Chris and Kab got to sleep in until the grand hour of 8:30 AM... While host Don made Blueberry Pancakes, Chris received a surprise phone call from Mom & Dad...
After Breakfast, some serious "Patch Trading" took place followed by the searching through of US State Quarters that Don brought out and both Chris and Kab's collections were brought up to date...
A period of Pool Fun had all faces smiling followed by a Mexican lunch consisting of "Chimichangas", Guacamole and Sausage Biscuits...
"Patch Trading"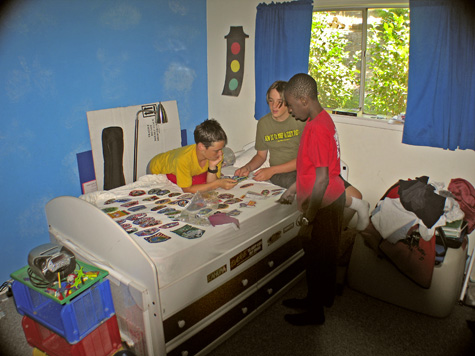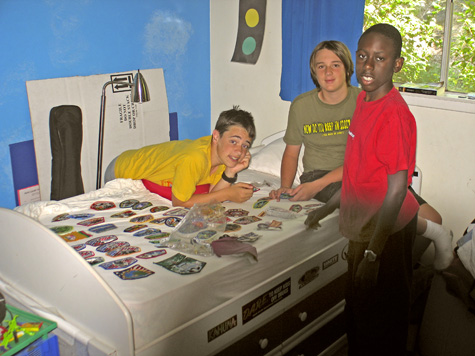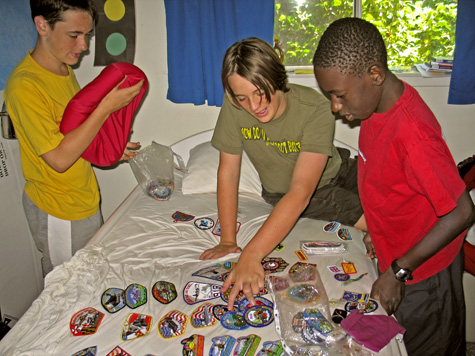 Watching "The Lord of the Rings"
Chris found some soft cuddly sheets to hang out with...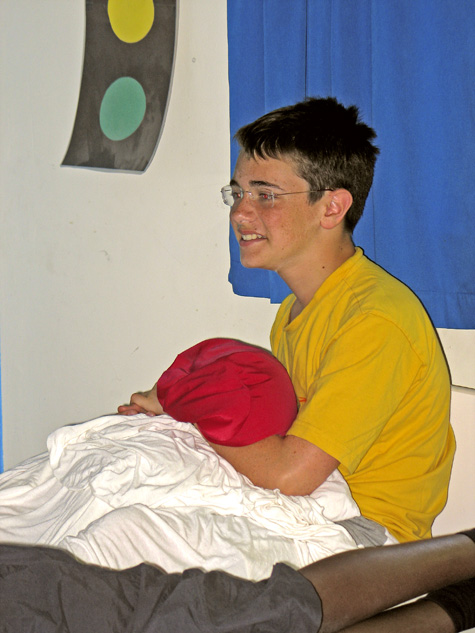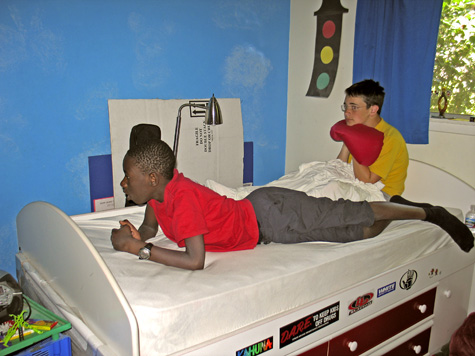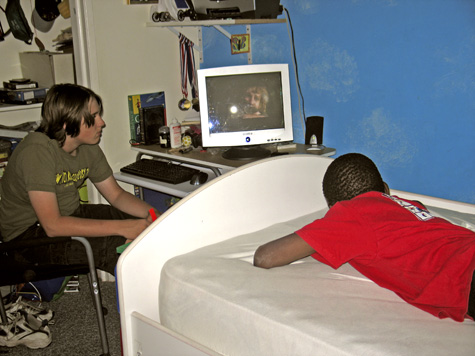 Pool Fun...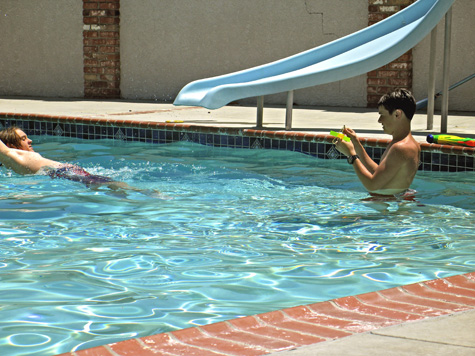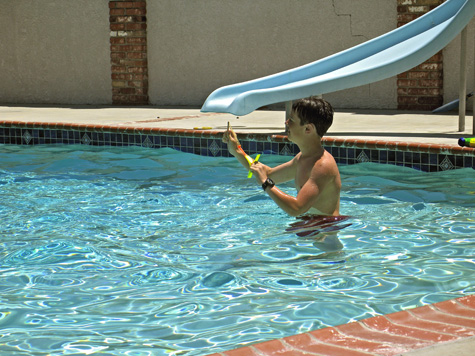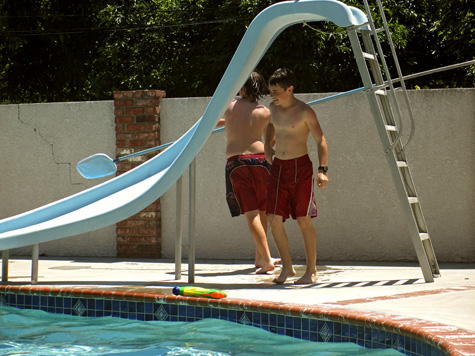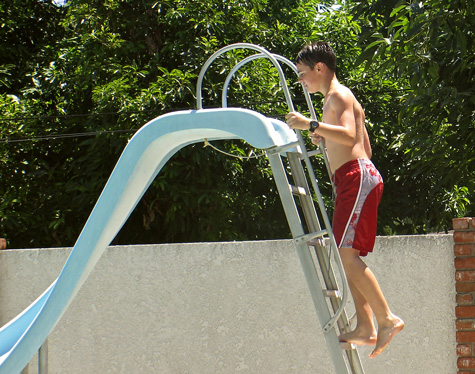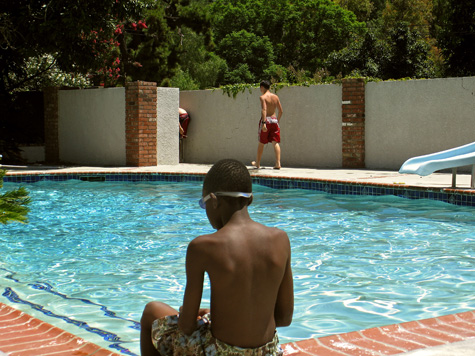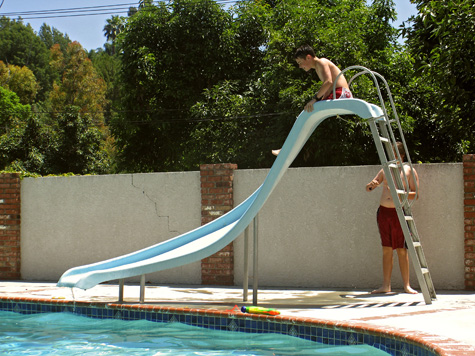 Trying to get Whirlybird toy out of the trees...
Unsuccessfully...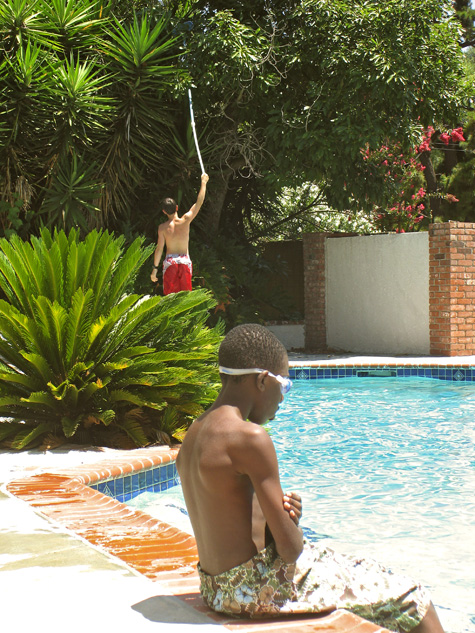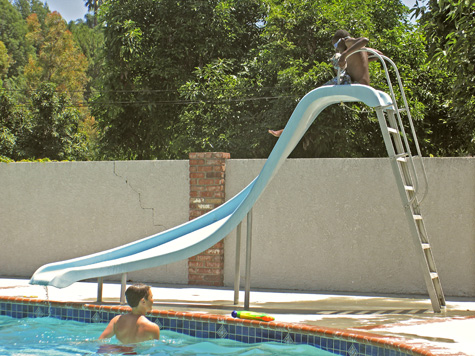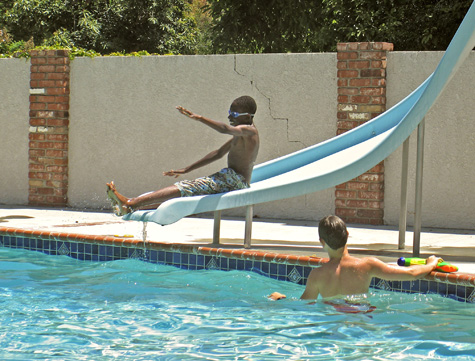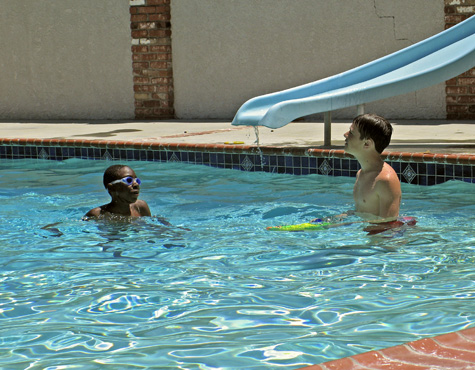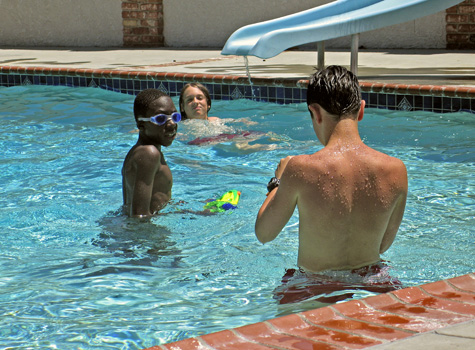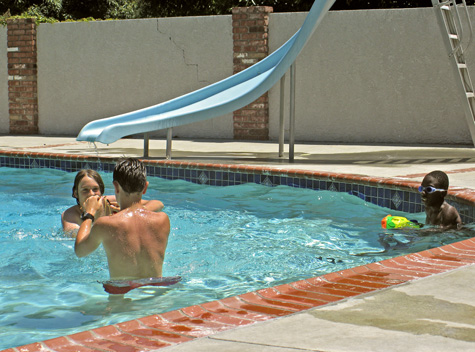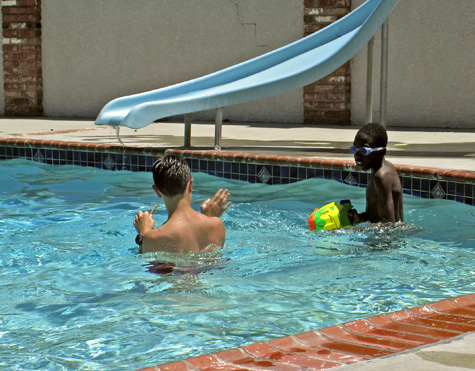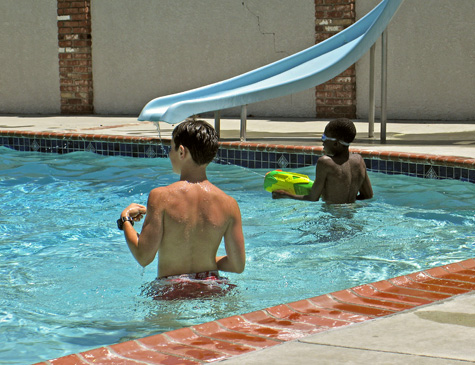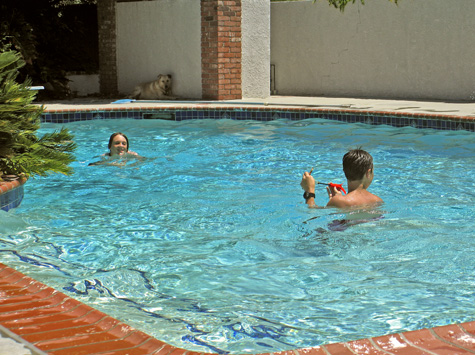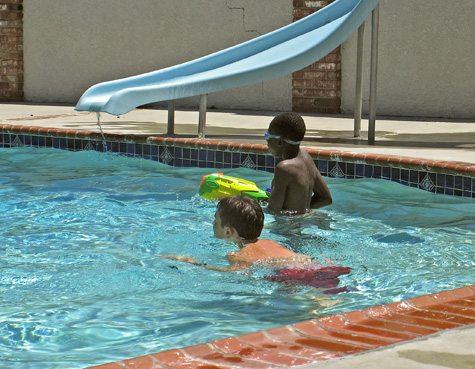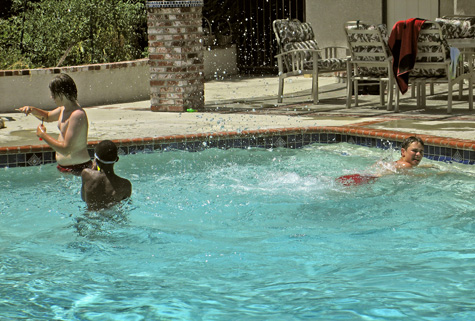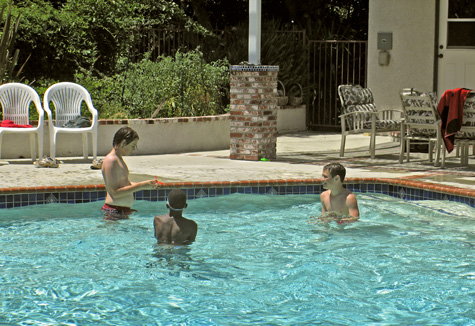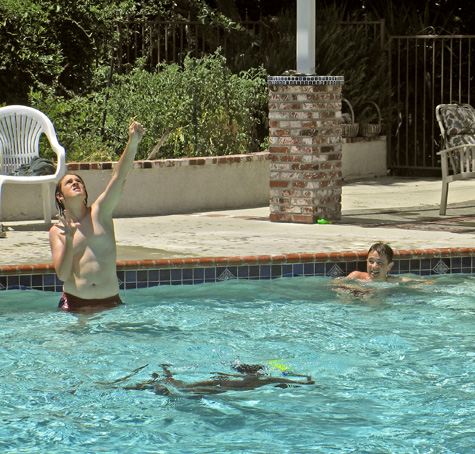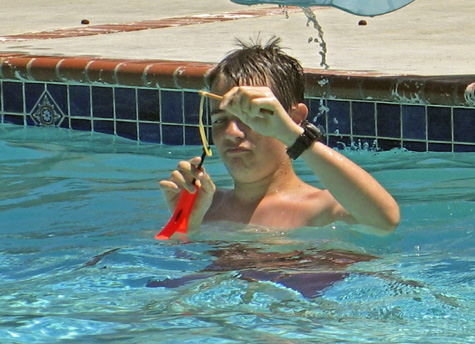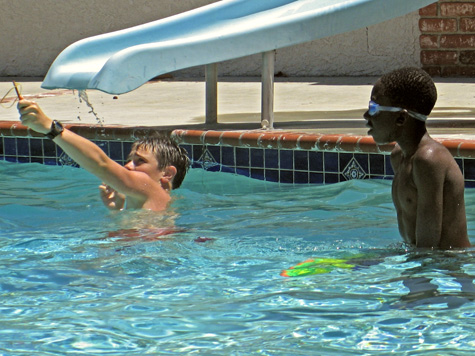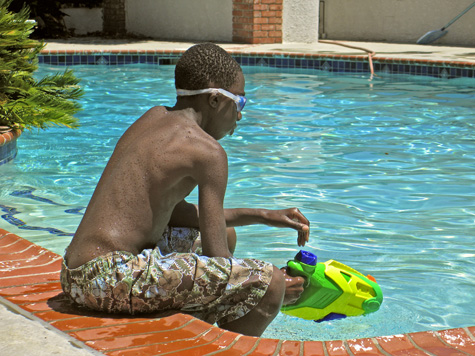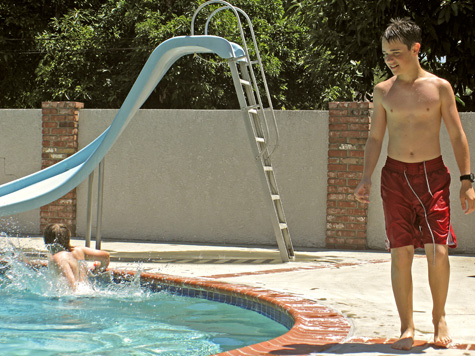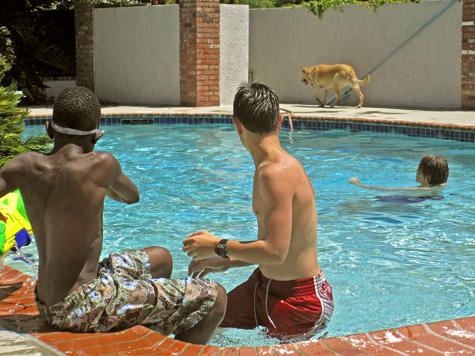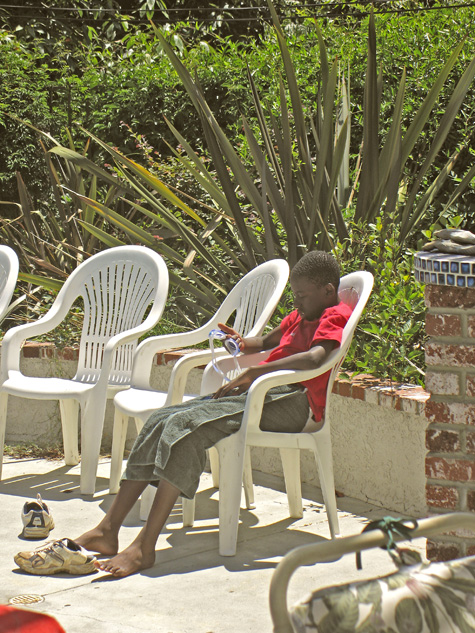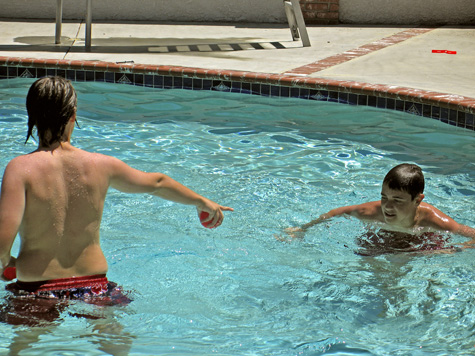 We're off to see the "Fullerton Flyers" play ball and have an Awards Ceremony...
Here they are!
We're all so excited! Can you tell?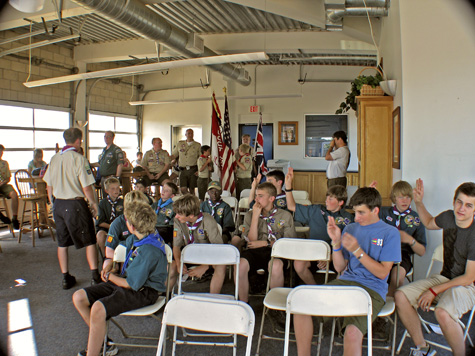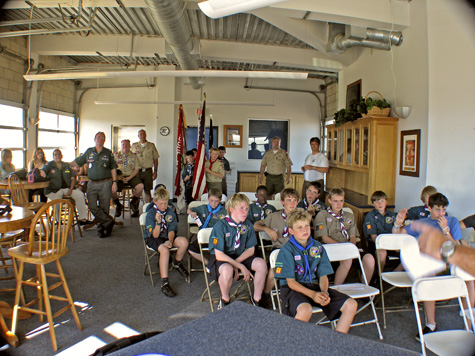 The Aspley Guise Leaders...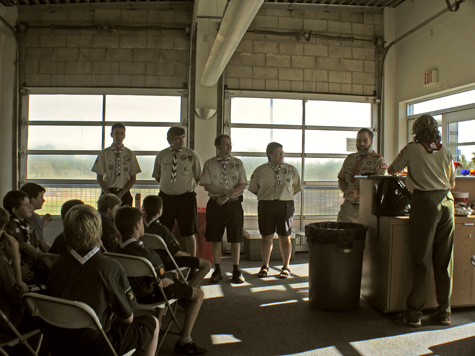 Thank you for letting us Host your Troop!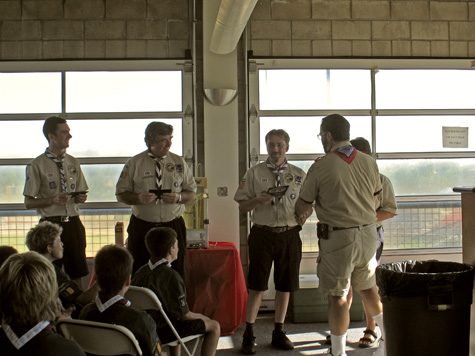 Thanks to Don Roberts for putting it all together! Have a Stick!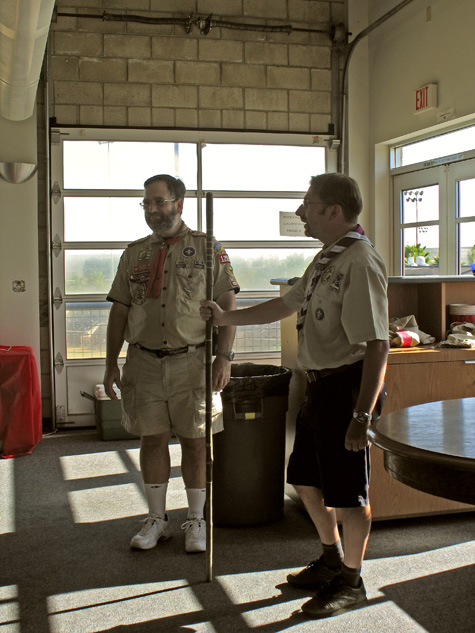 Oh Cool...! A Stick! No, Really, Thanks for the Scout Stave!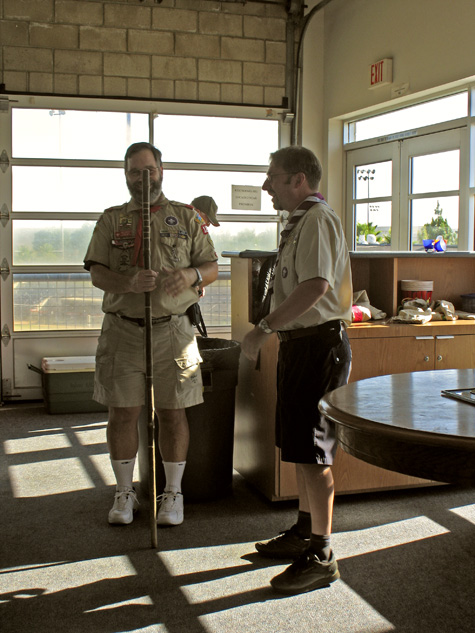 Host Don with Chris & Kab...
Mitch & Greg couldn't attend due to another Scout Meeting of their own...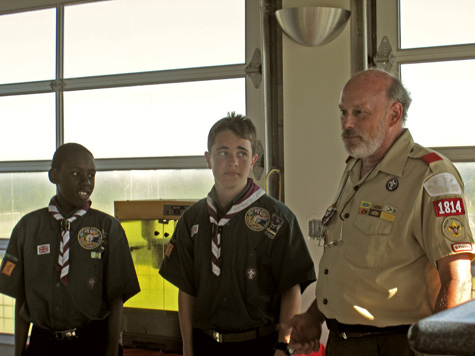 Thanks for coming, Boys!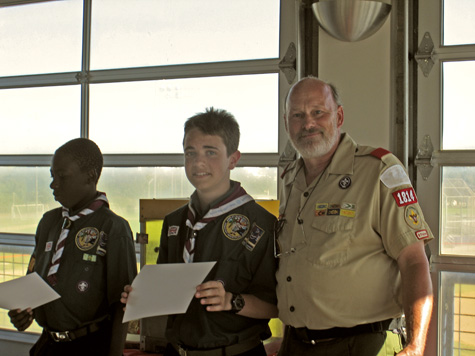 Steve has a few words...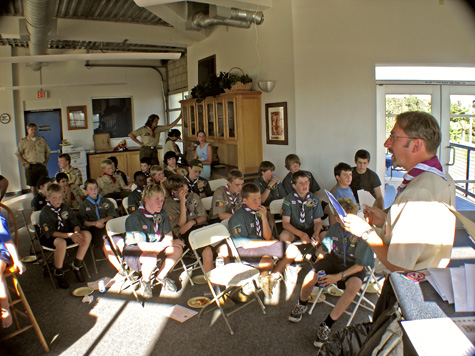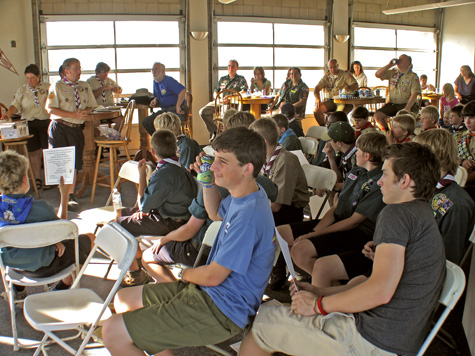 OK, on to the Game! The Brits get the honors of the Opening Flag Ceremony on the field...!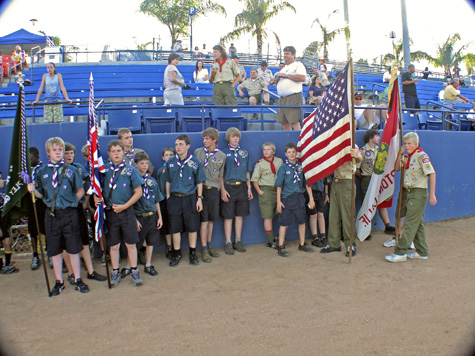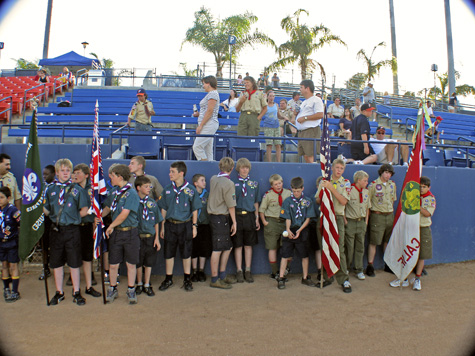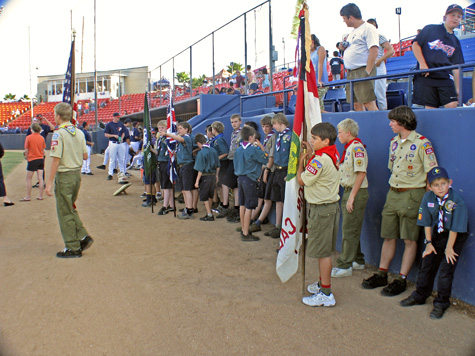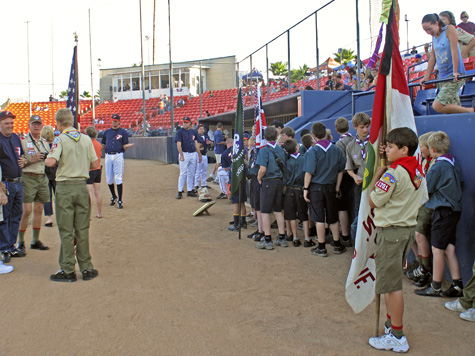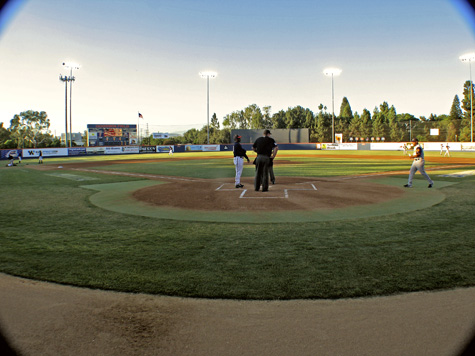 The Team Mascot, "Coal Train"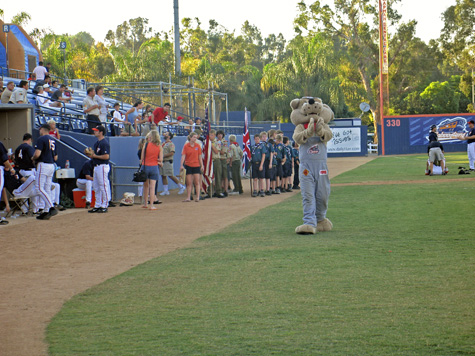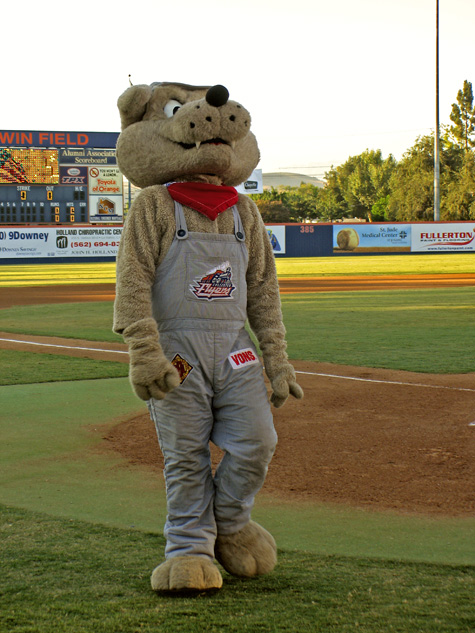 The Field...

The Flag Ceremony begins... Kind of makes us all proud!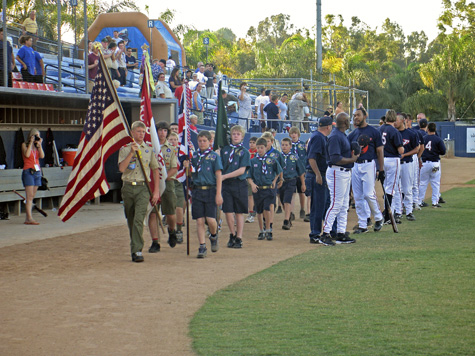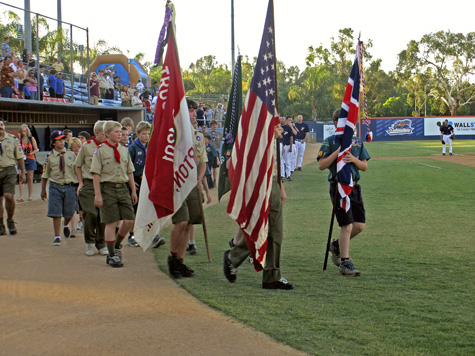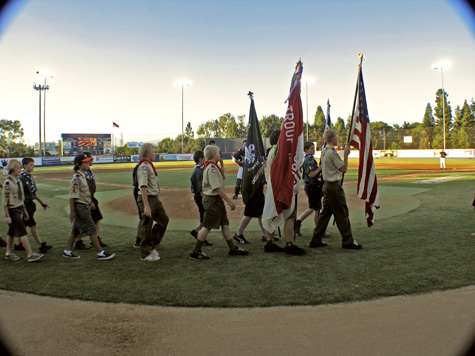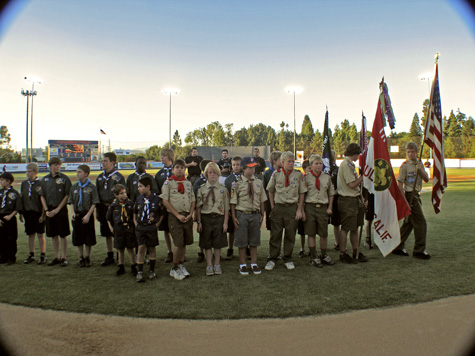 The National Anthem...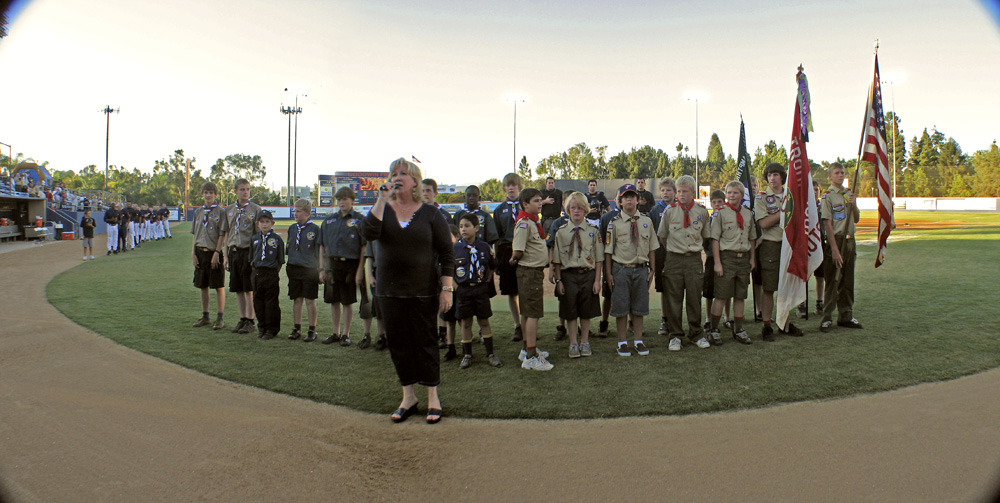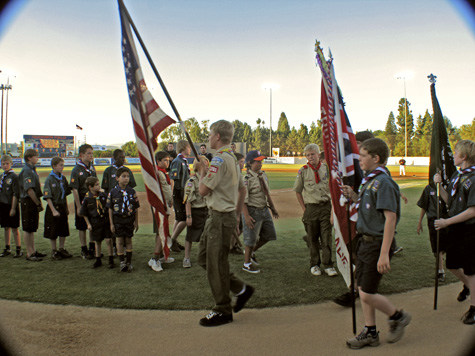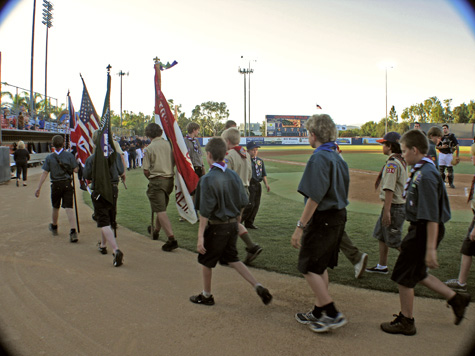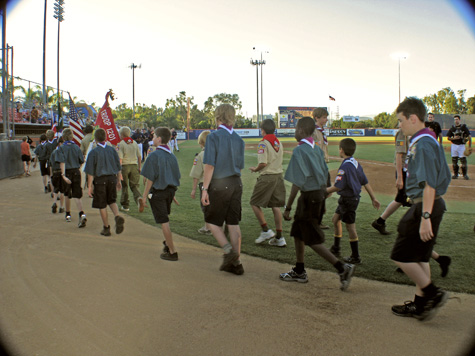 Fearless Leader...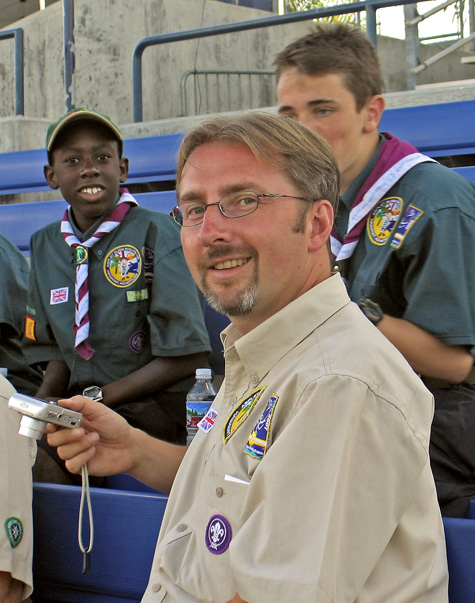 A "Signed" Baseball...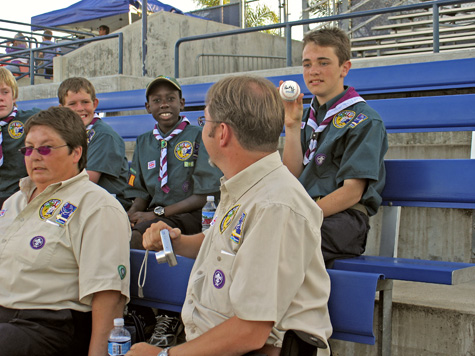 The Mascot joins us in the stands...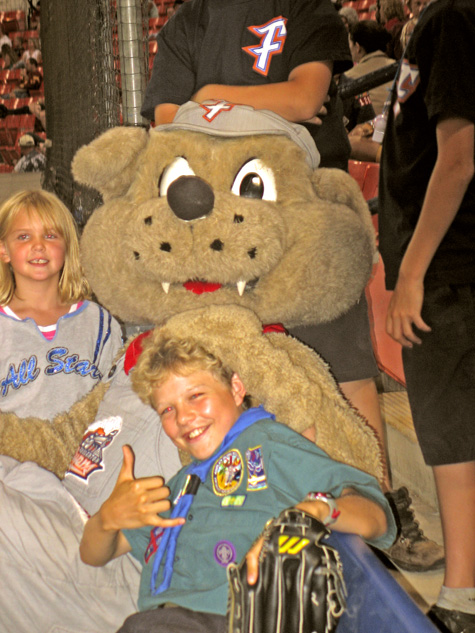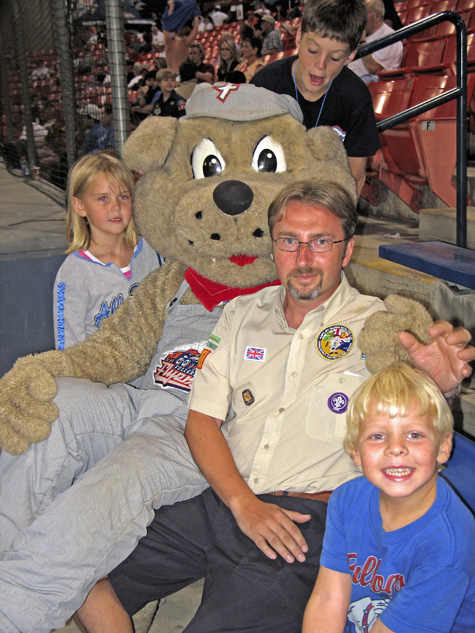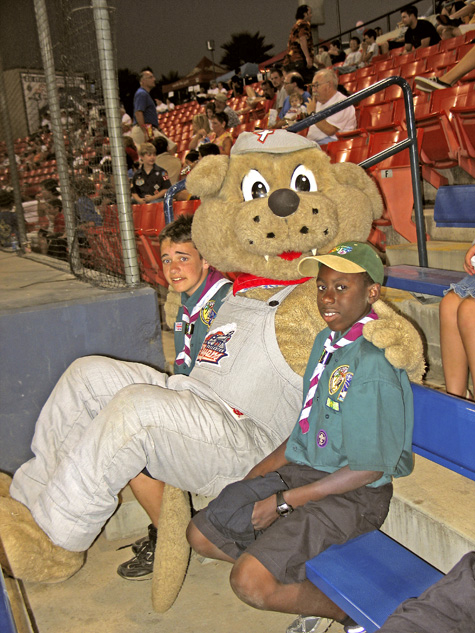 Ball Game Antics...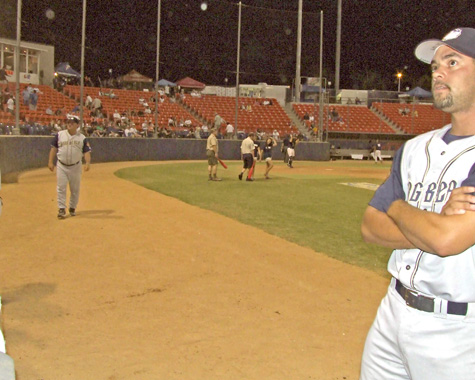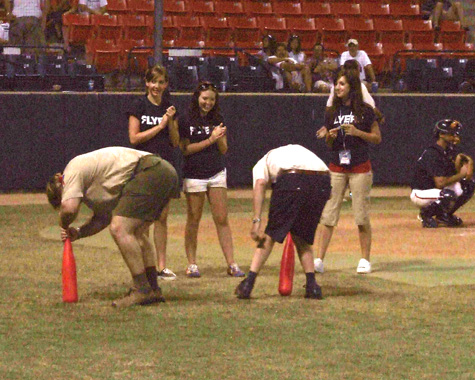 Antic Spectators...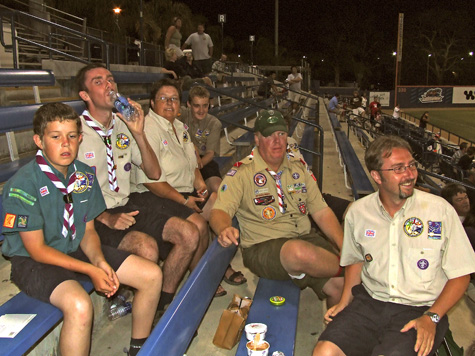 Check in tomorrow for more...