Saturday, 7/26/2008
Today, Max, Zac & Jaime arrived at the airport after a long trip and check in through Customs... It was really useful to have their photos in advance, for we were able to pick them out as they walked though the crowd...
We scooted them out of the airport and took them to one of our favorite Southern California Fast Food Chains, "In and Out Burgers"... The boys seemed absolutely astounded with the size of the "Double-Double" Burgers they got... Next a Tour of their Home Stay Family "Hacienda", ripe with Pool, Gardens, Treehouse, Shuffleboard Court, Aviary and 45 foot ocean going yacht buried in a canyon, they settled their luggage into their room and promptly fought over the 3 beds and decided to rotate to end the argument... Seemed like normal teenaged boys to us... LOL...
After an appropriate wait after eating, we challenged them to a "Cannonball" contest as it seems that we inadvertently overfilled our pool a few days ago and needed to empty several inches of water... Max, Zac & Jaime, along with our son Greg, made a massive effort to help and were able to remove almost 2 inches of water... That equals approximately 1000 US Gallons, 830 Imperial Gallons or 3800 Liters... Impressive Cannonballs!!!
Our Meeting at the Airport...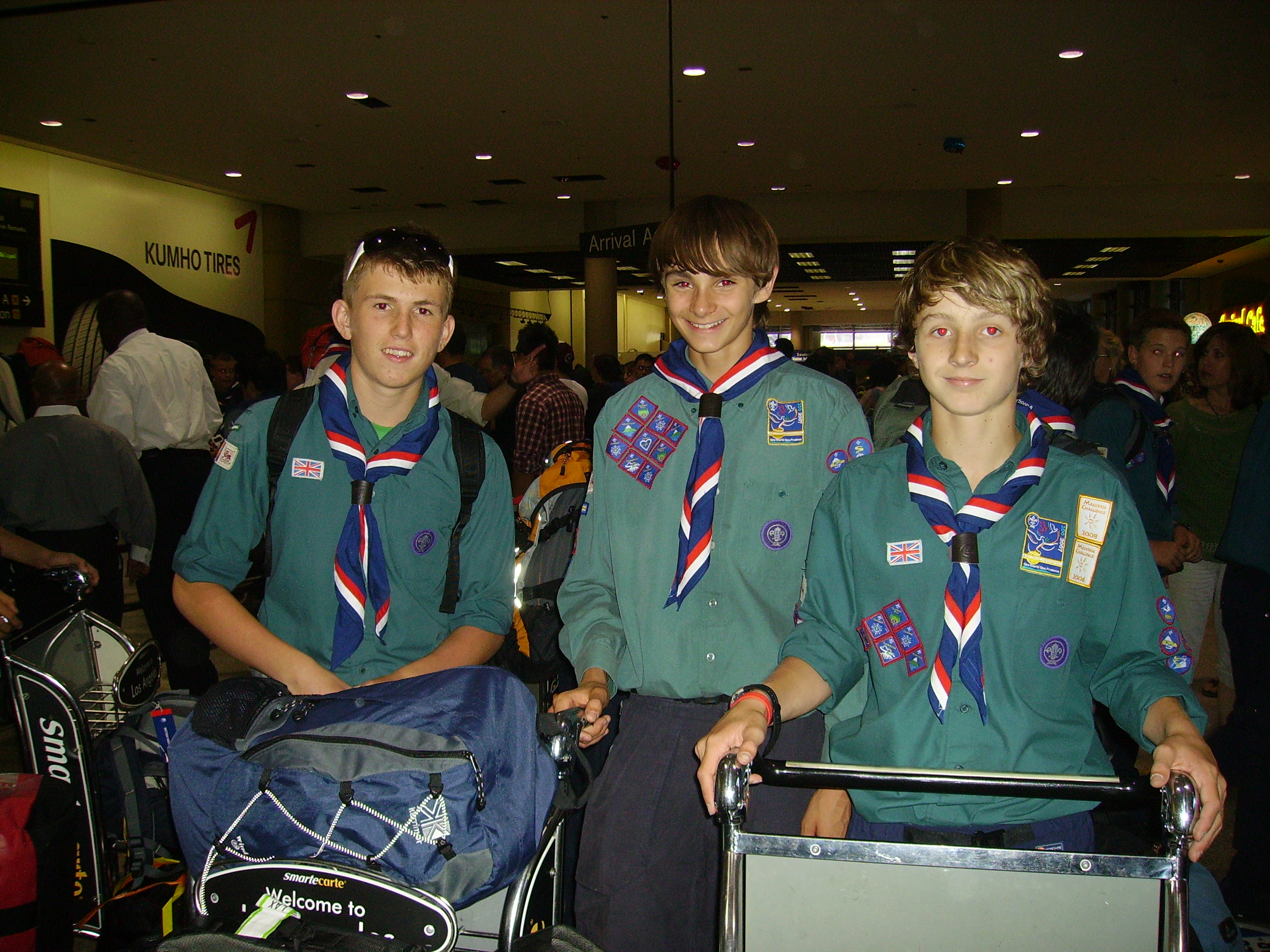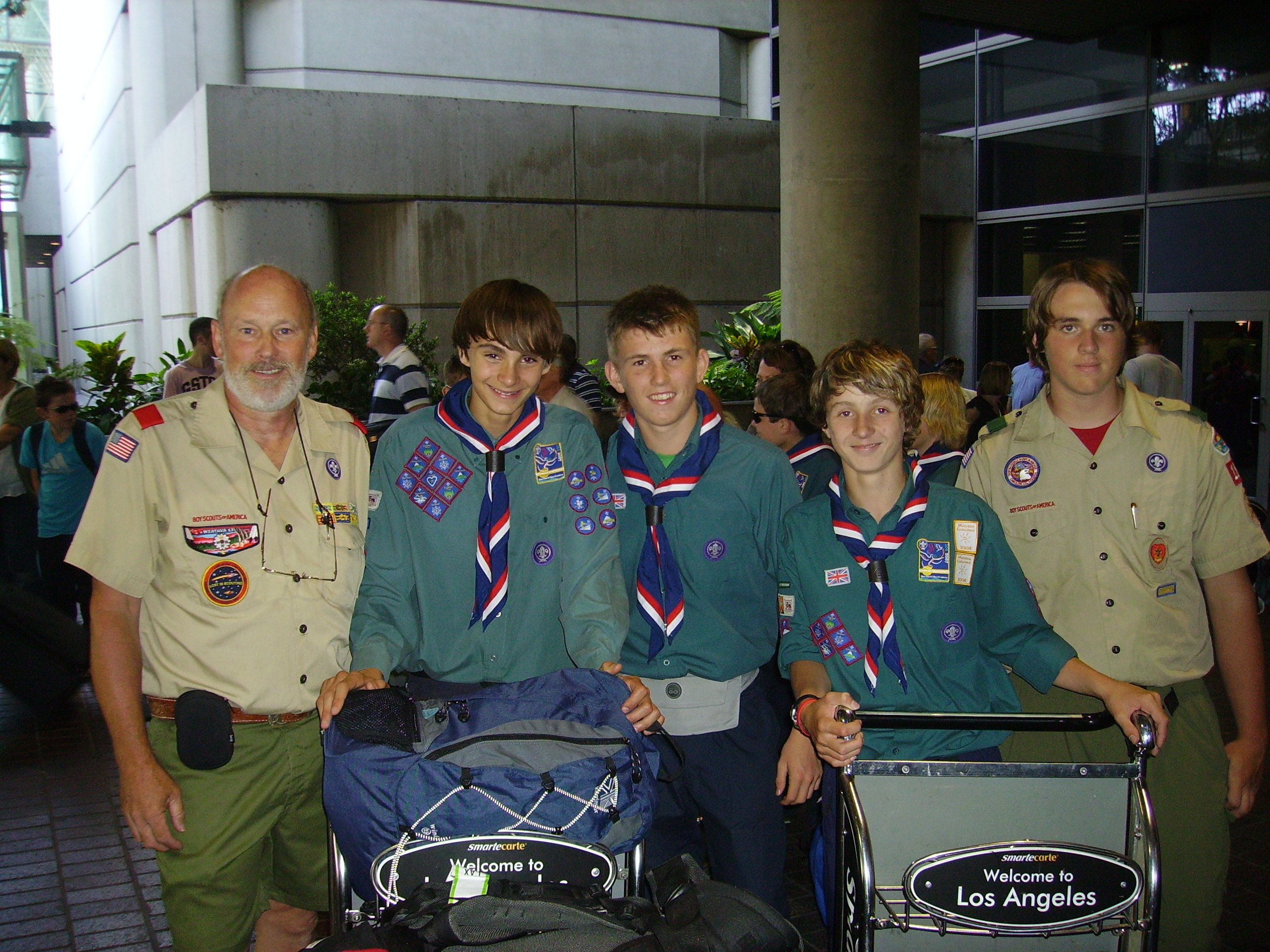 The "Cannonball Run"...