Monday, 7/17/2006
OUR Camp
Monday Morning Inspection came right after breakfast! All toes on one line! Hope the tents are neat! Are we LOUD? Do we have SPIRIT?
YES SIR!!!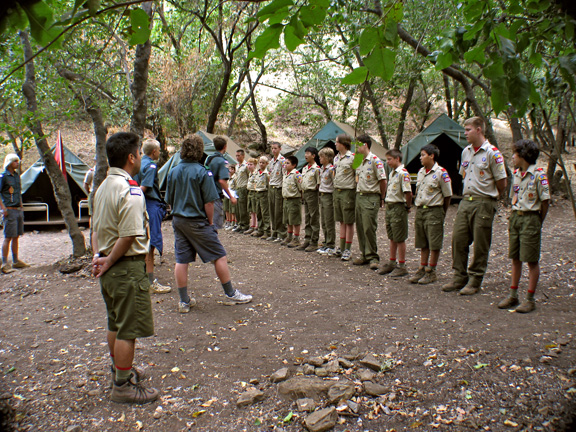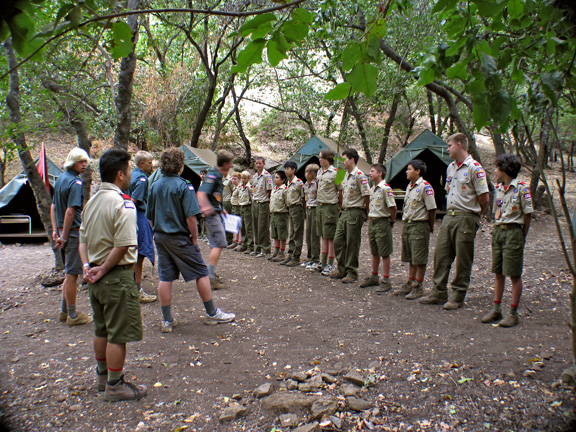 Morning Flag Ceremony
and the introduction of the
"Lord of the Beads"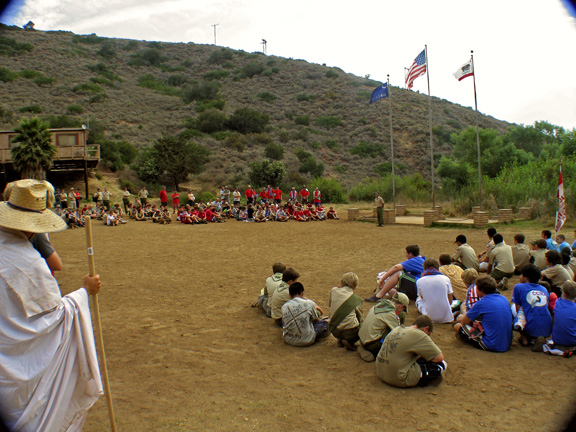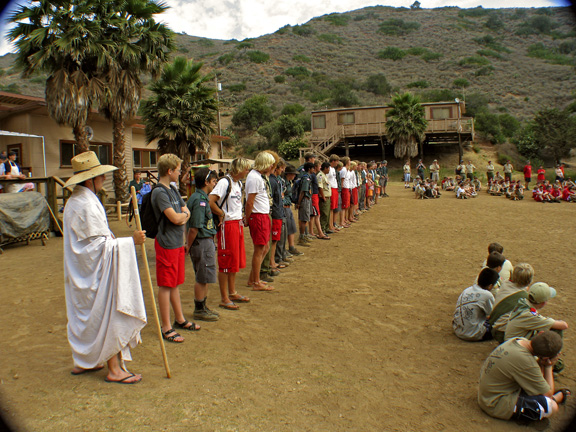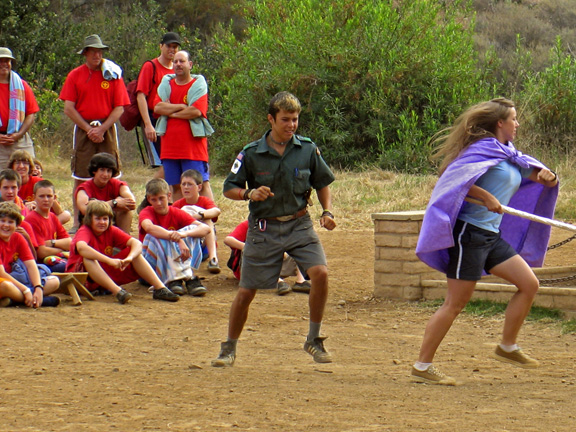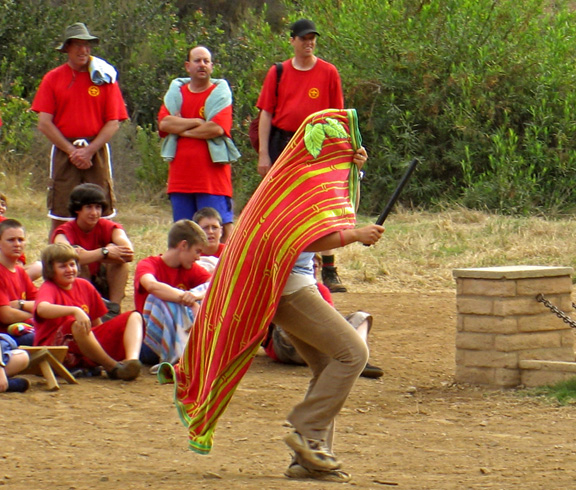 The audience watches with rapt attention!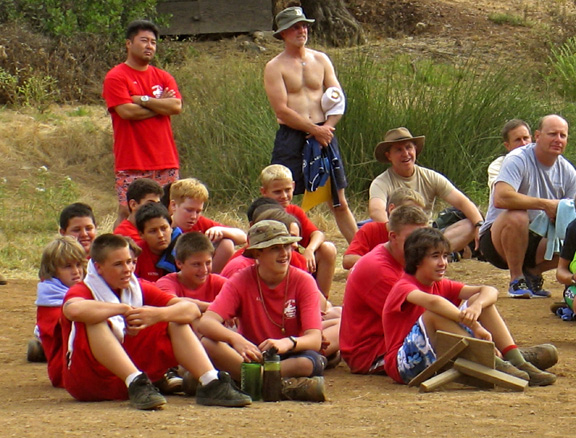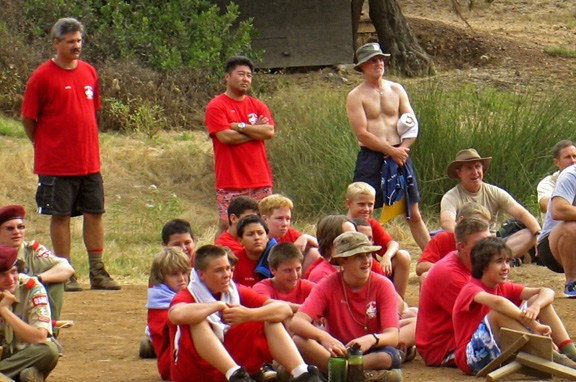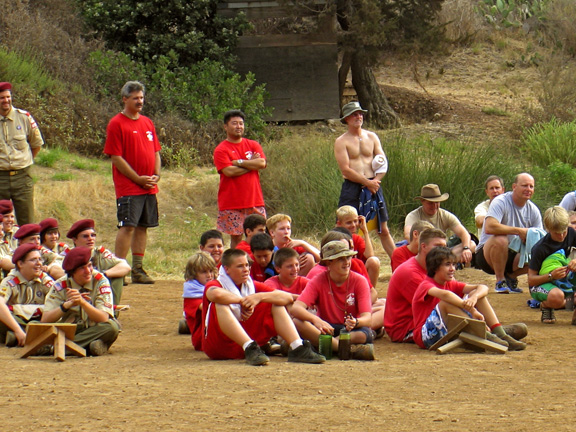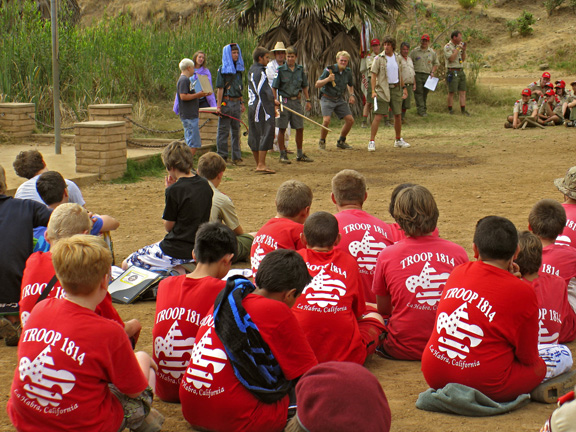 Then came swim checks, lunch, and in the afternoon, Merit Badge Classes!
Environmental Science Merit Badge...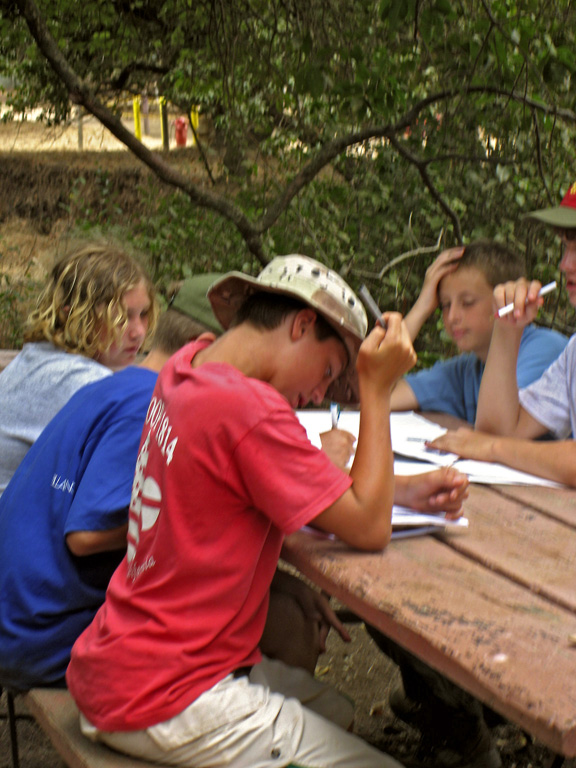 Canoeing & Rowing Merit Badges...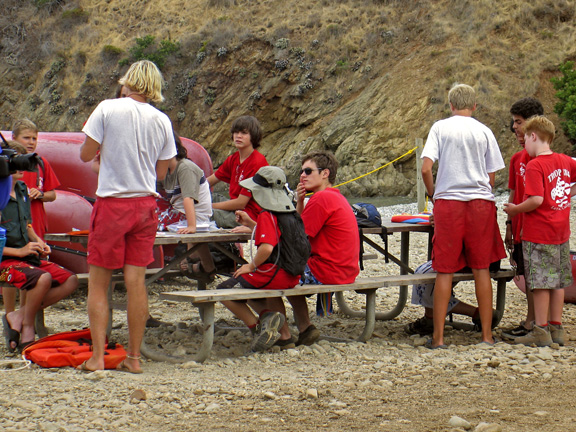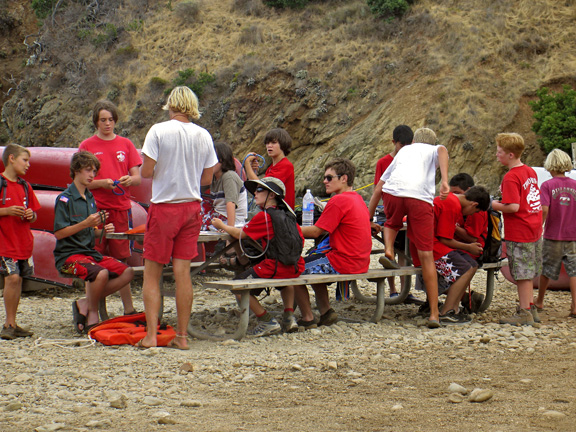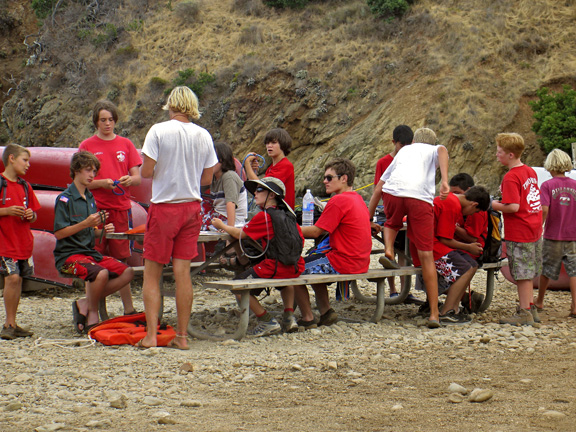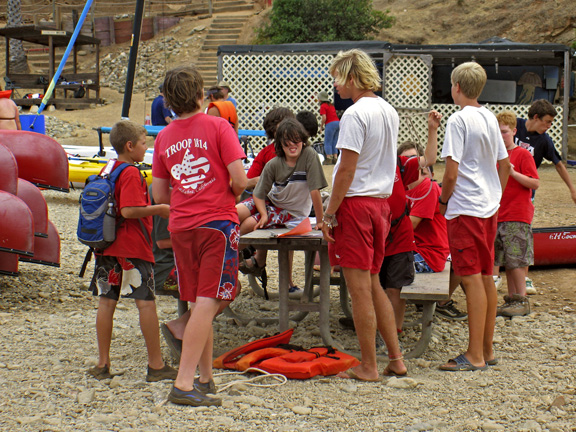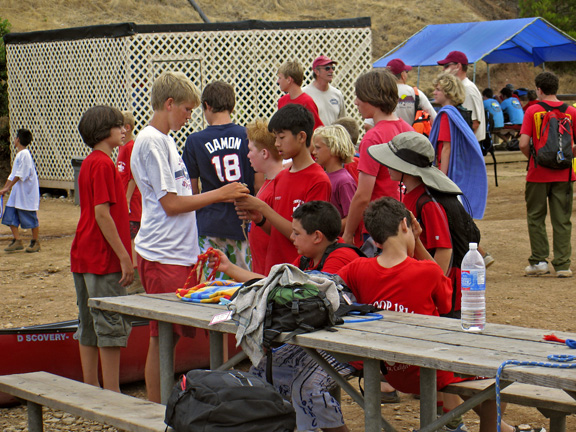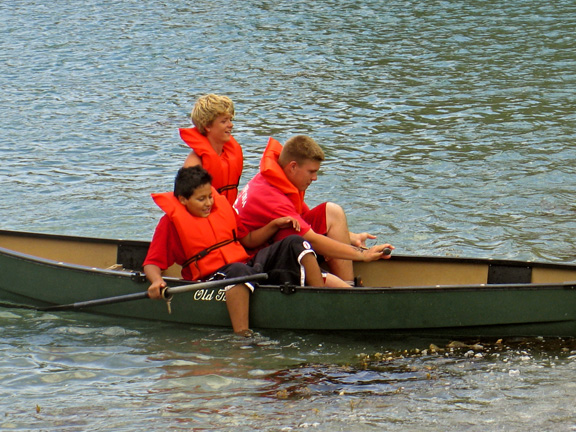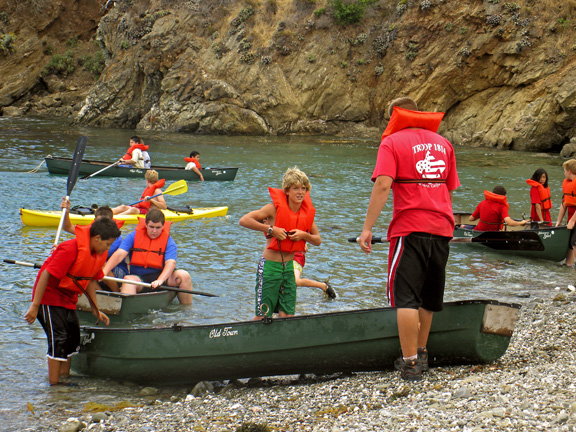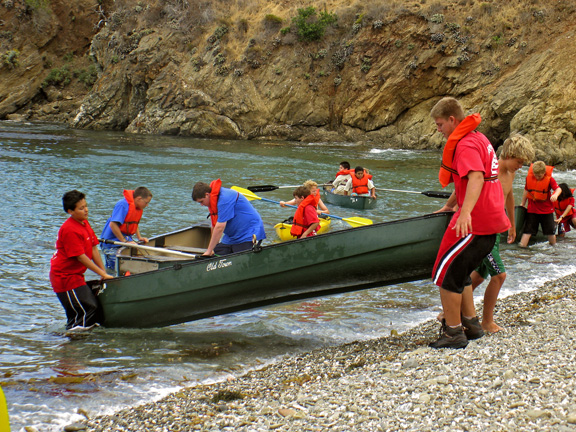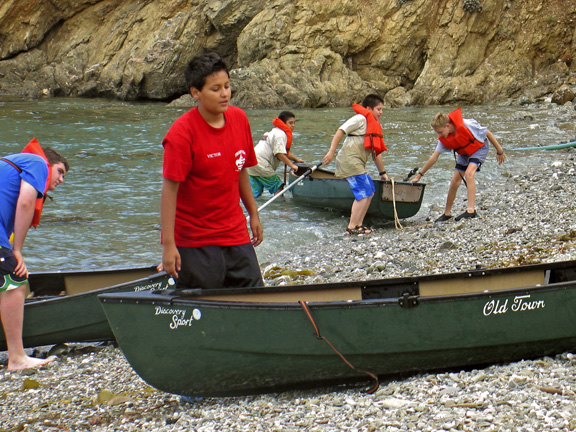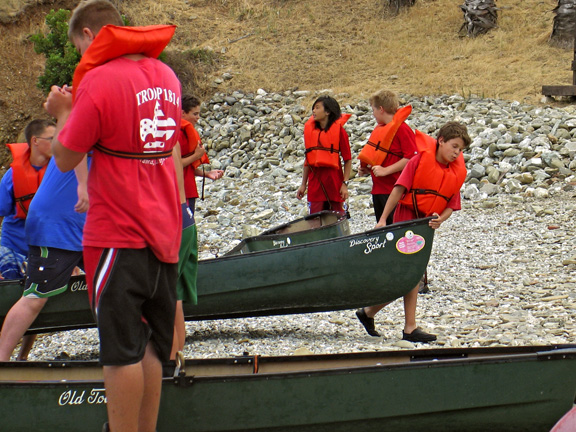 Hey, who took my boat?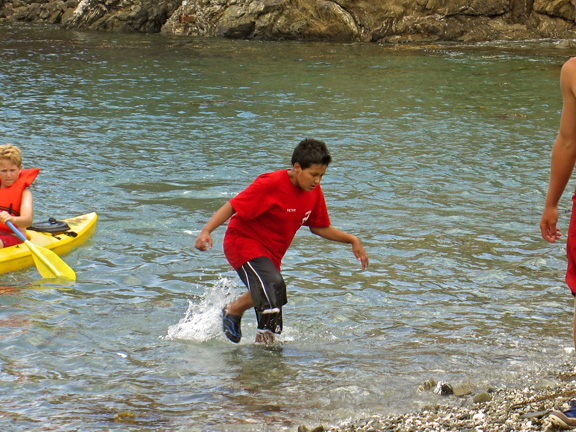 And as with all good things, there is the boring classroom stuff...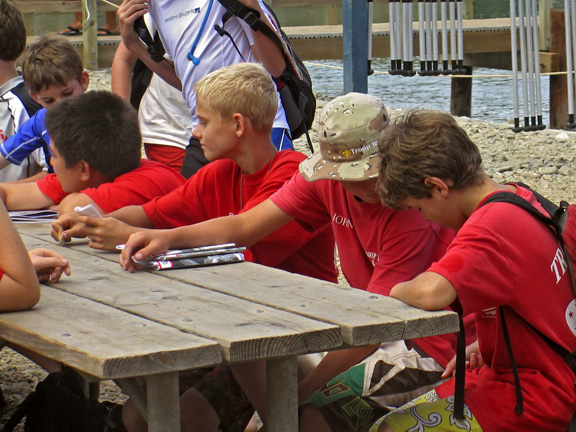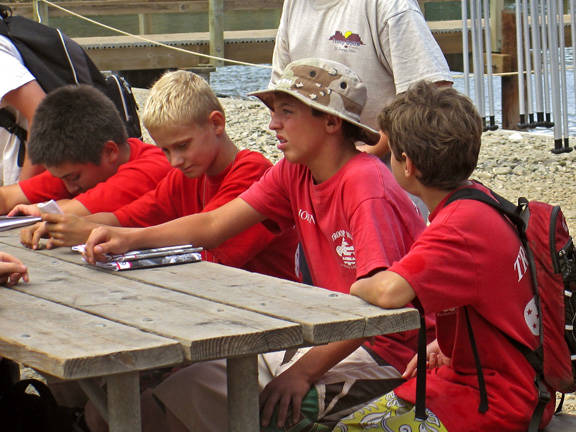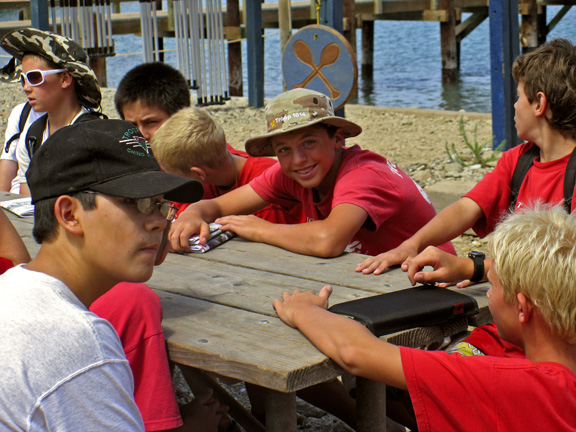 BSA Lifeguard Class...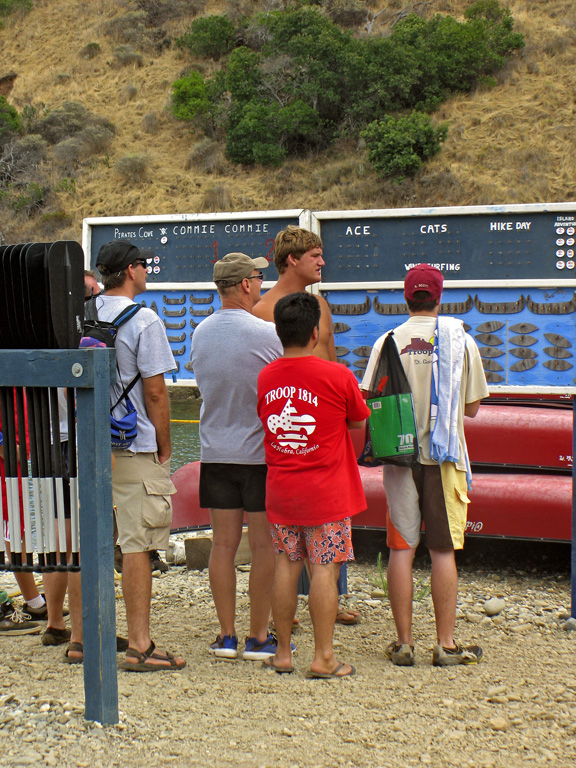 Lifesaving Merit Badge...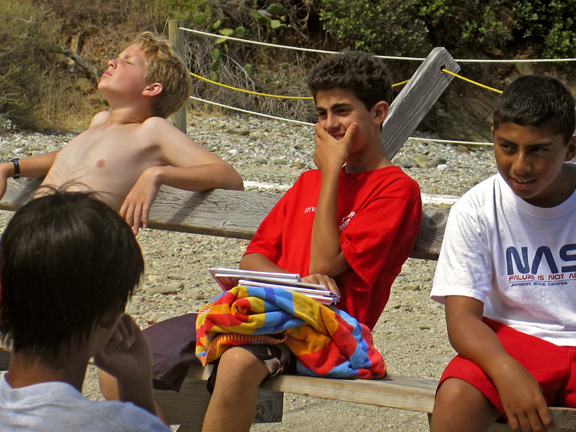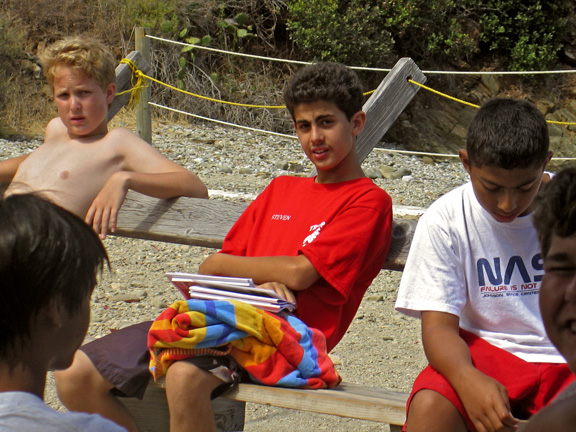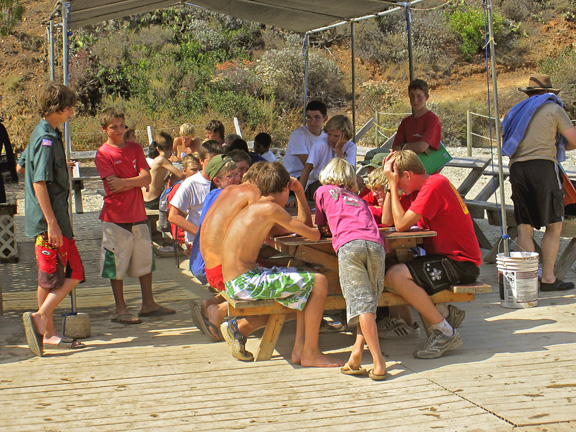 S.C.U.B.A. Class...
(Self Contained Underwater Breathing Apparatus)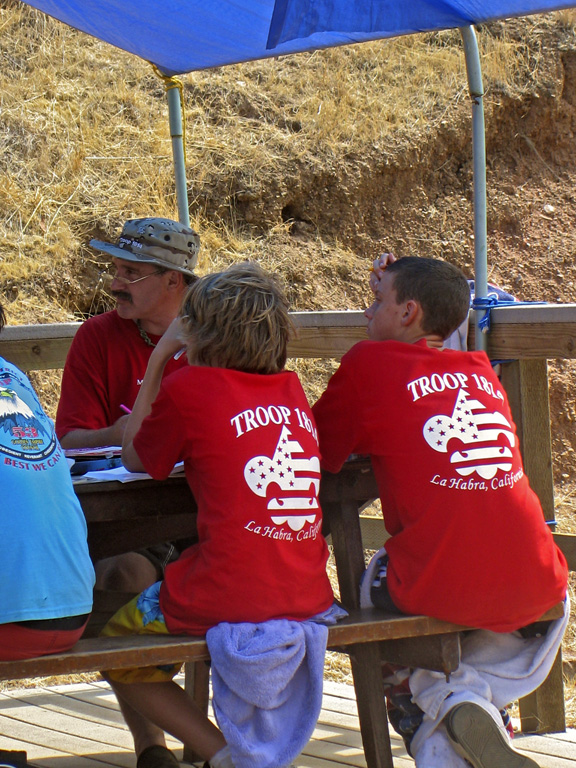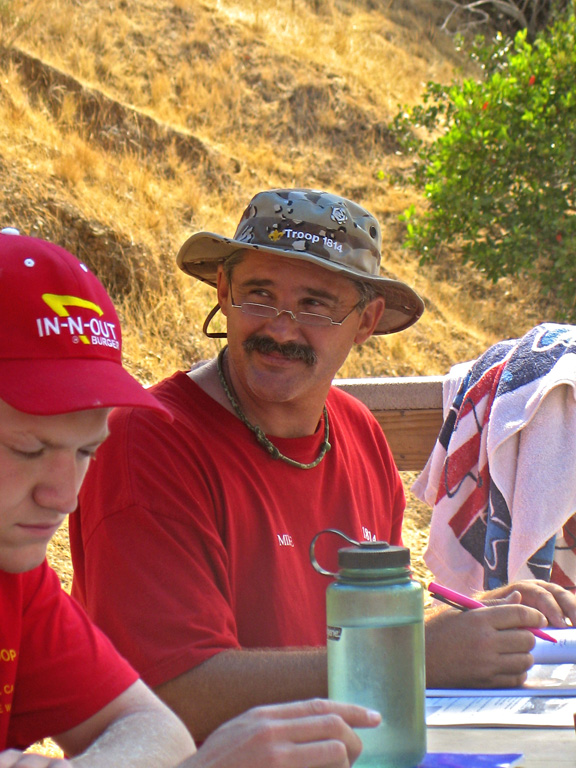 Are We Having Fun Yet???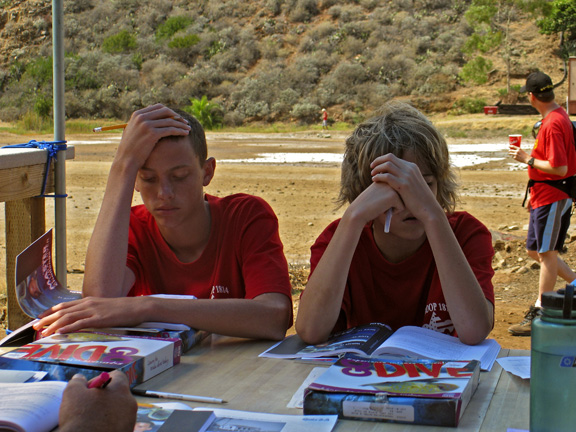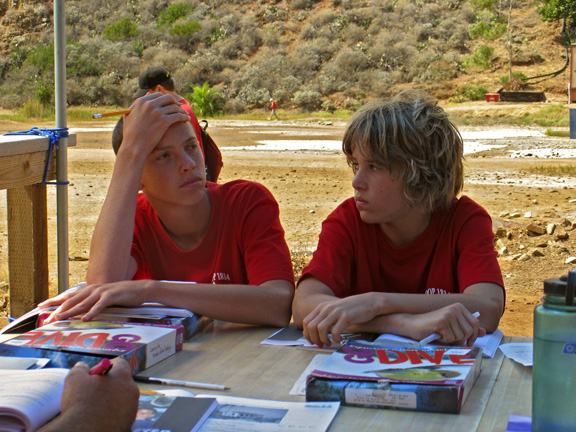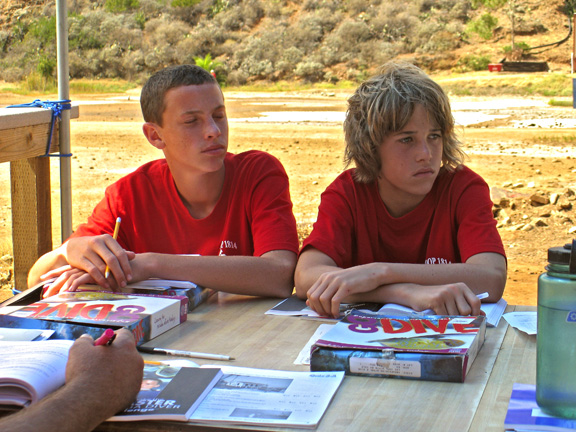 Back to Canoeing...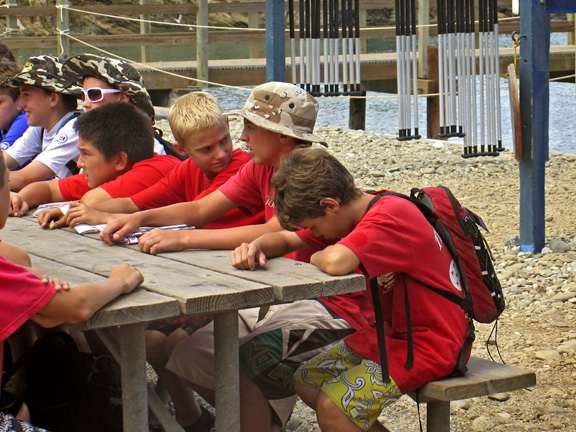 Public Speaking Merit Badge...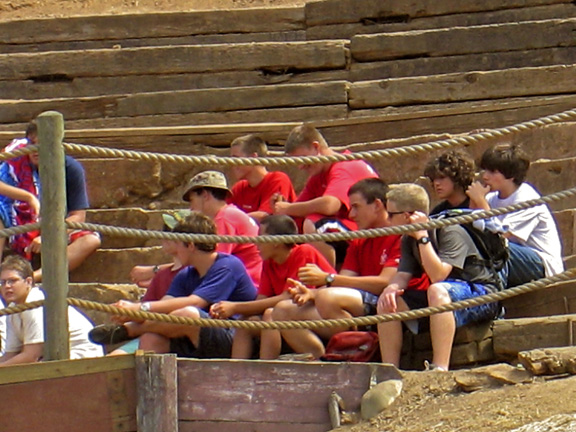 Indian Lore Merit Badge...