Welcome to Troop 1814's
Cherry Valley
2006 Adventure!
GO AHEAD AND BOOKMARK THIS PAGE AND THEN COME
BACK TO THE BOOKMARK EVERY DAY!
Here you will find Photos and Stories posted daily
(That is if we feel like it and if the Internet Gods are with us!)
OK, enough with the Webmaster Sarcasm....
(Scroll to bottom for Links to Each Day!)
Here we are at the Boat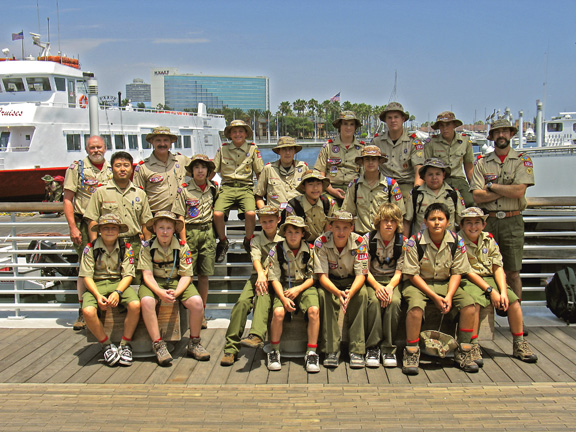 Here we are at Camp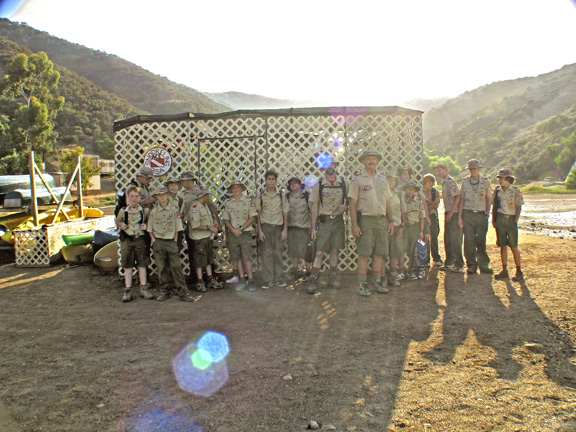 CLICK ON THE FOLLOWING INDIVIDUAL DAYS AND ENJOY!
Day

Camp Cherry Valley Activity
Photos and Story Available?
Sunday, July 16th
Catalina Express ride to Two Harbors
Monday, July 17th
Merit badges at camp. Swim Check in the Morning.
Tuesday, July 18th
More merit badges. Snorkeling.
Wednesday, July 19th
Travel to Emerald Bay via War Canoes & Kayaks. Hike back. Counselor Campfires.
Thursday, July 20th
Merit Badges. Highland Games.
Friday, July 21st
Merit Badges. Snorkeling. SCUBA Diving. Closing Campfire
Saturday, July 22nd
Final Flags. Tribe of Torqua. Awards.
Saturday, July 22nd
Catalina Express Ride back to Long Beach.

Links below published 8/07/2006

Tuesday Snorkeling at Pirate's Cove
Wednesday Kayaks and War Canoe
Thursday Snorkeling