Wednesday 7/19/2006
OUR Adventure Day
Let's Clean Up after Breakfast First!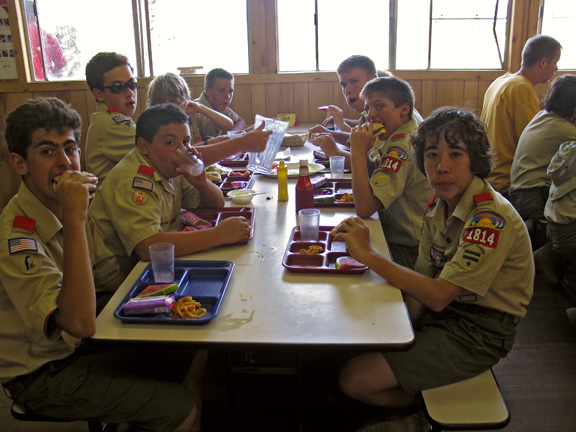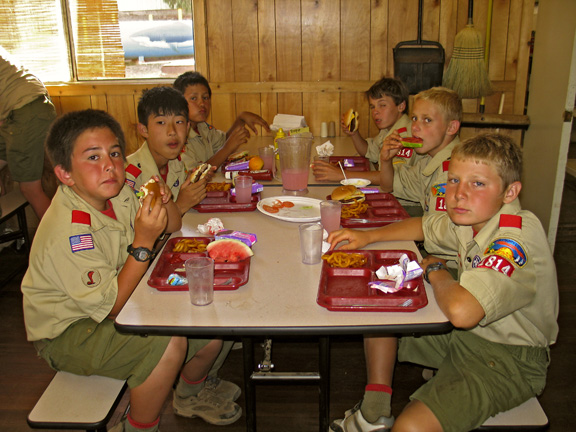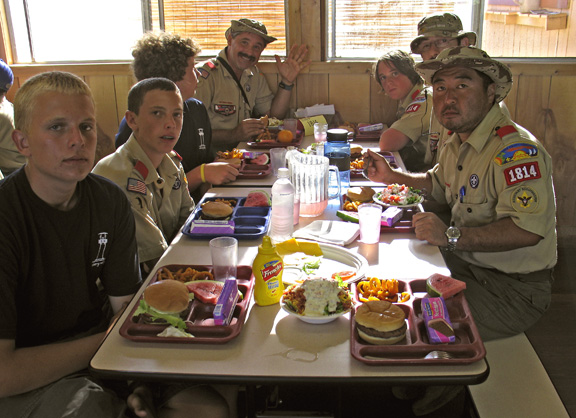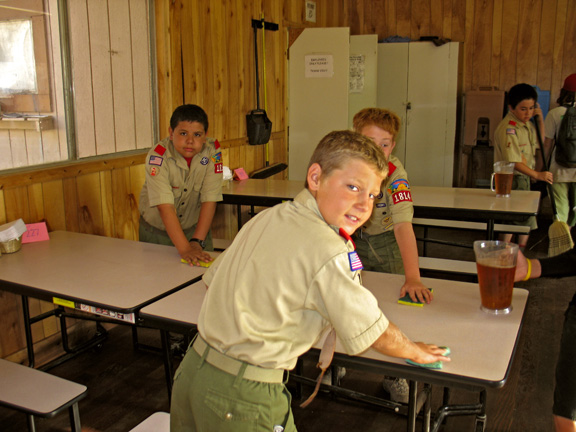 We went Snorkeling Today!
However, those photos are on film and
haven't been digitized yet!
Please check back and we will try to
get those photos added...
LATER... We had more FUN...
The Balance Platform...
Please note, this platform is balanced
on a beam...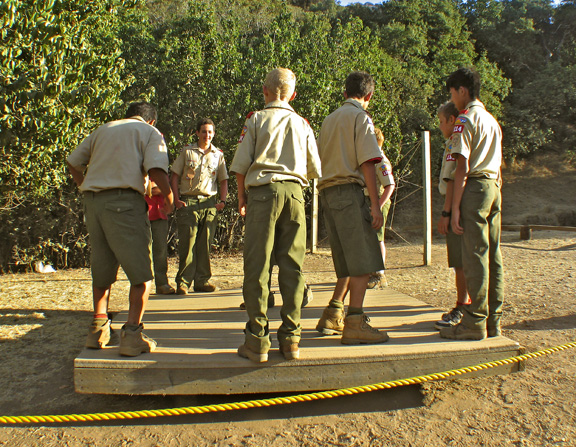 Try to keep the balance...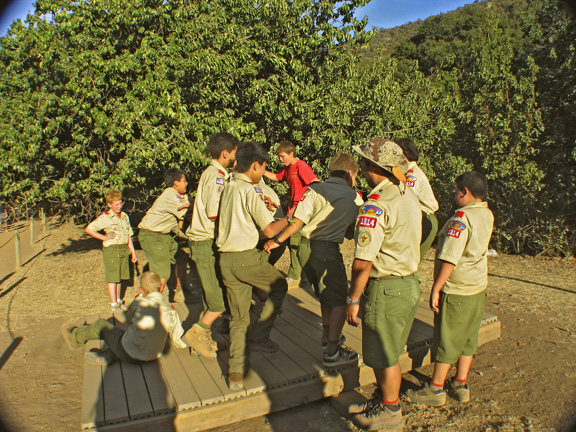 OK... Now one person from each side
cross over to the other side...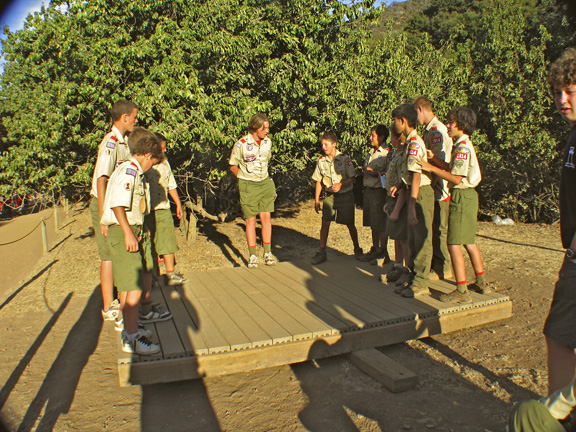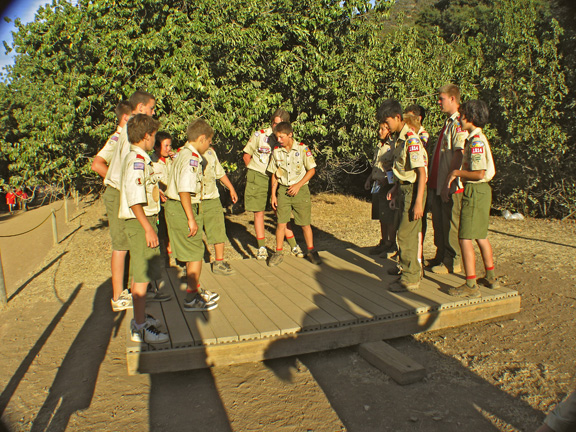 Not Bad...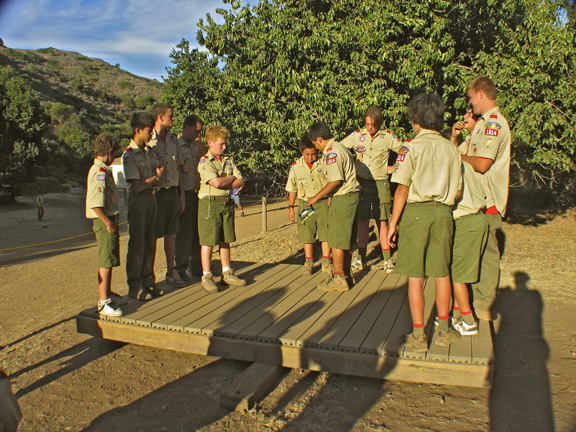 On to Flag Ceremonies...
and other Entertainment...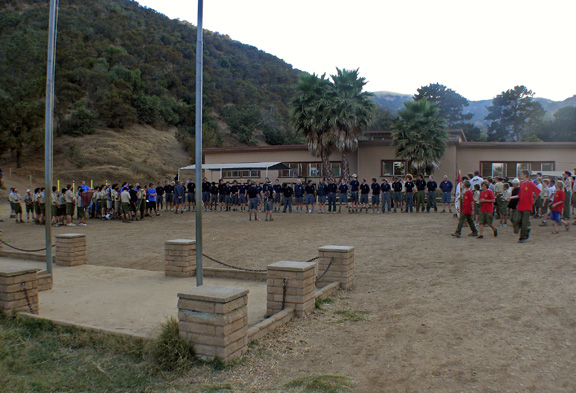 The Fire Twirler...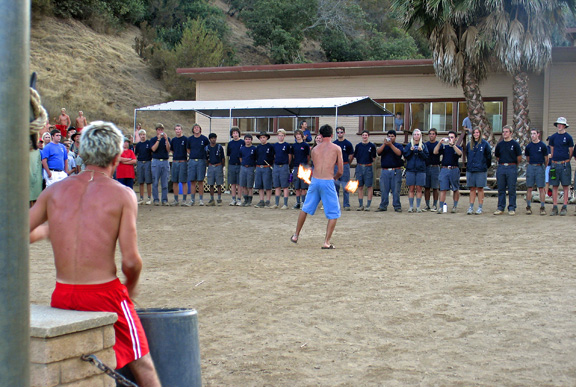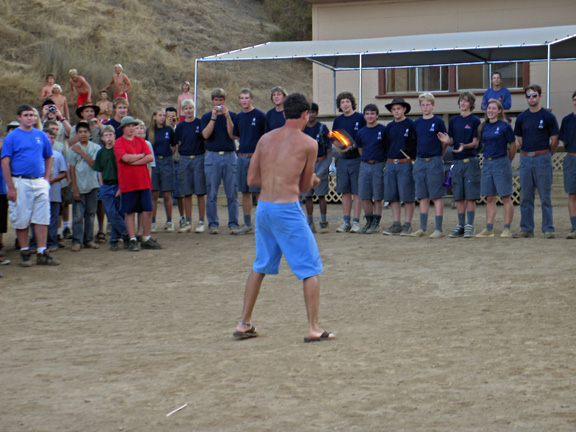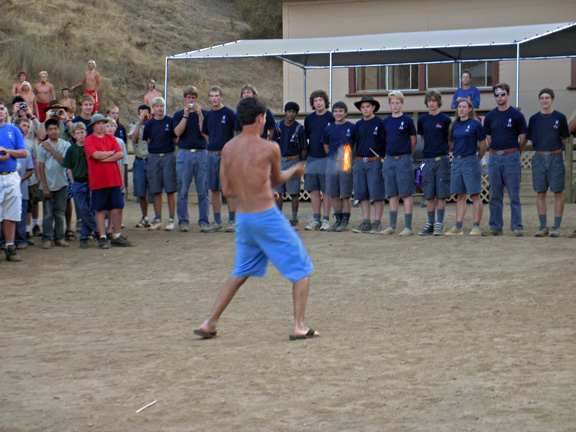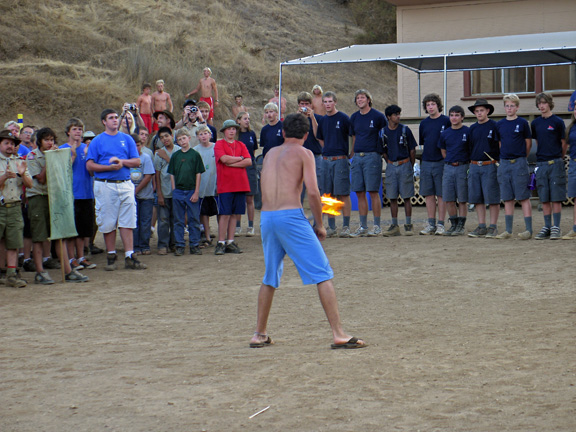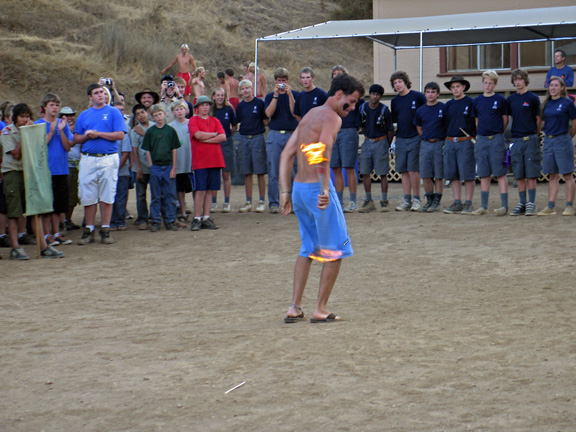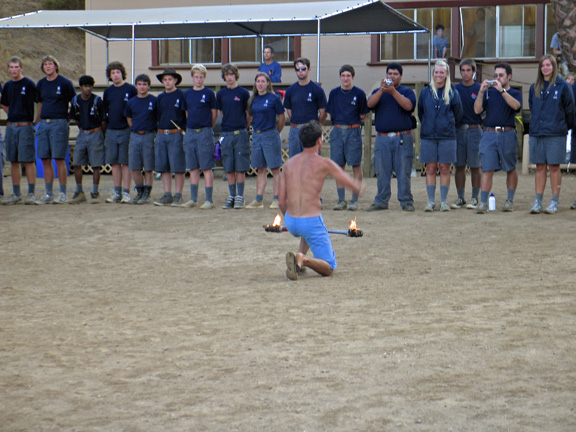 The Waterfront Staff...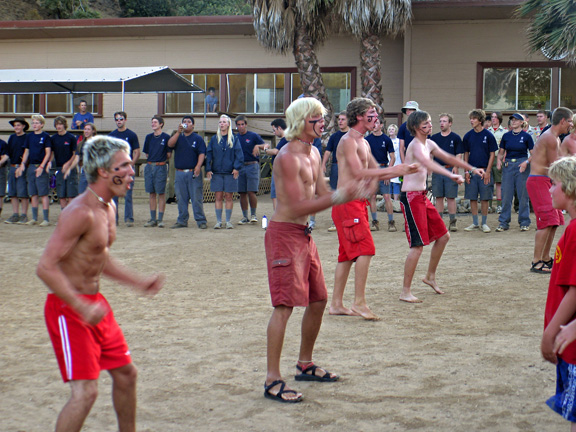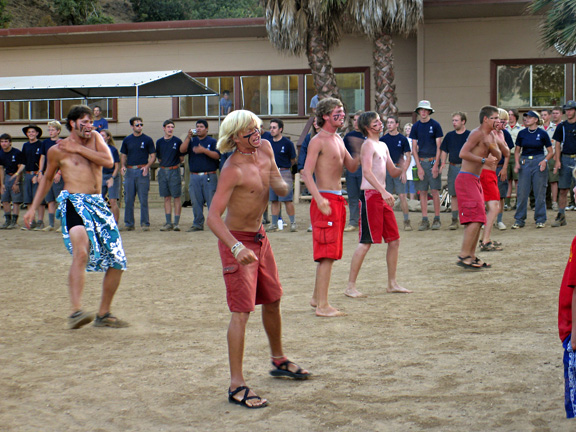 This is why we Leaders do what we do....
We are very proud of the
professionalism of the boys...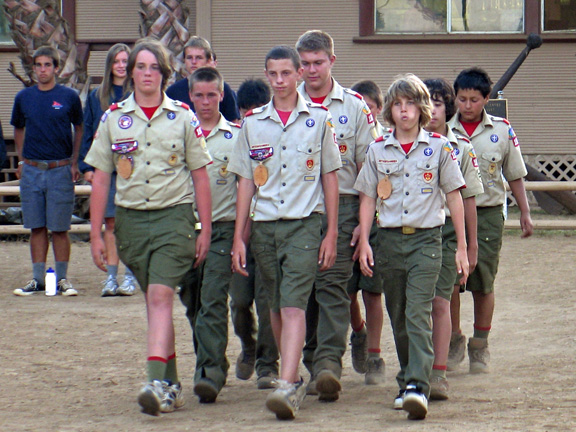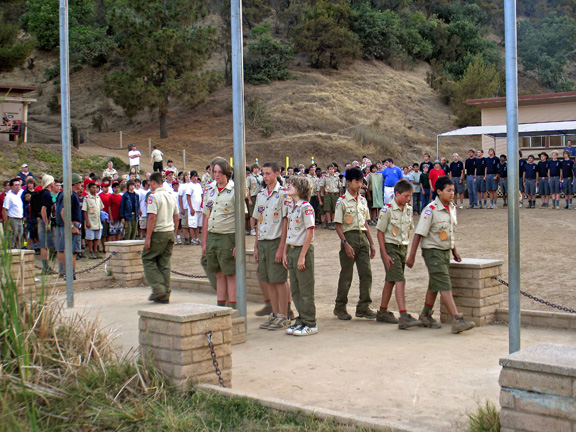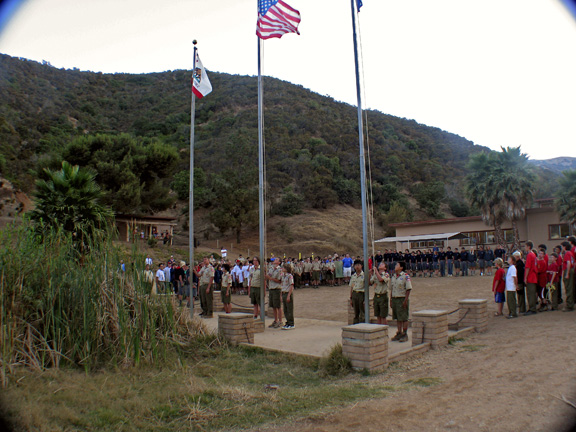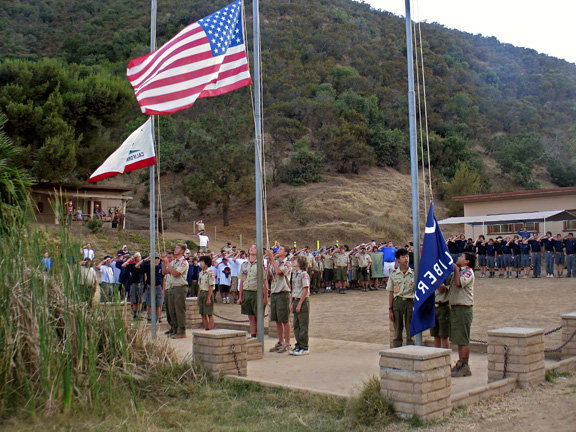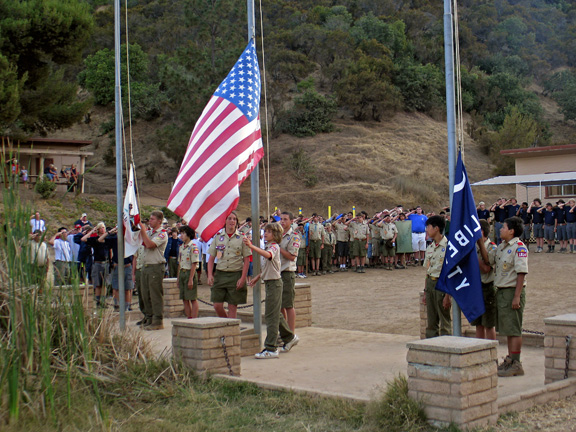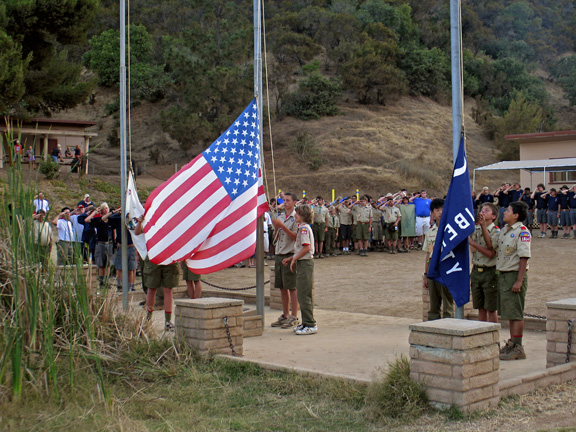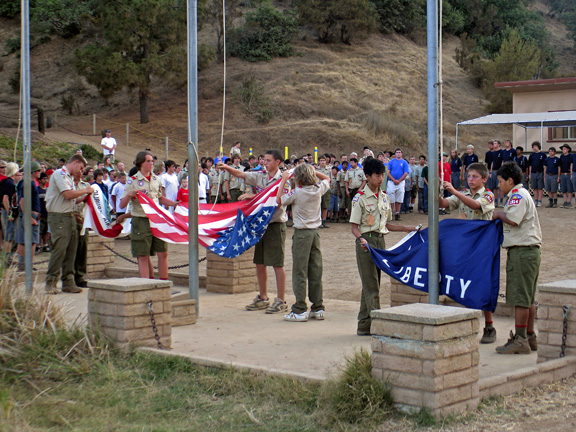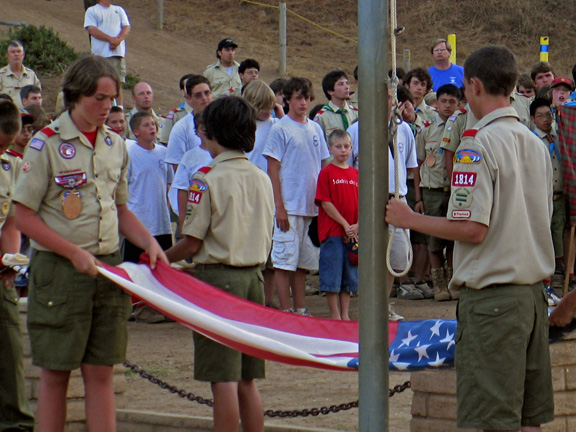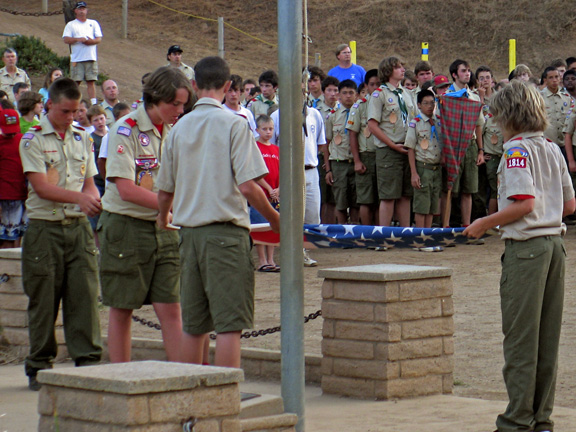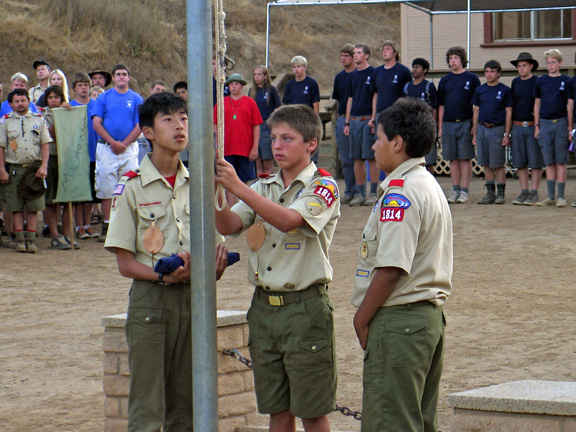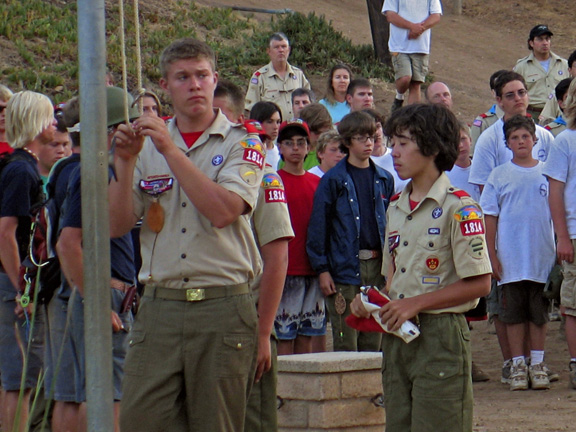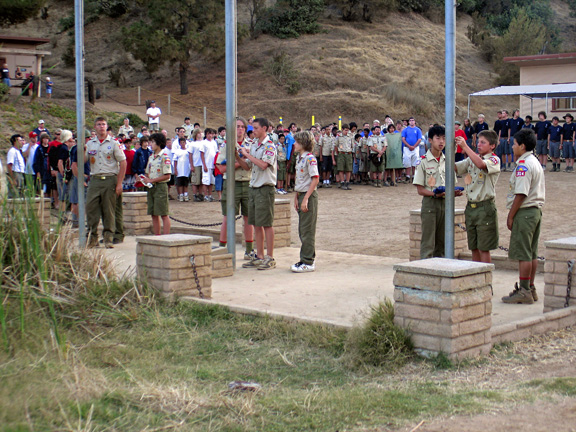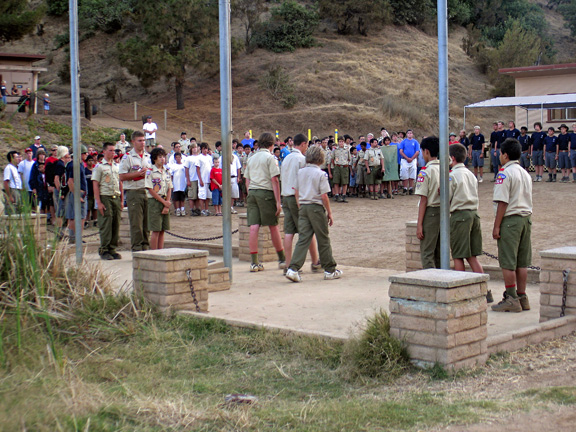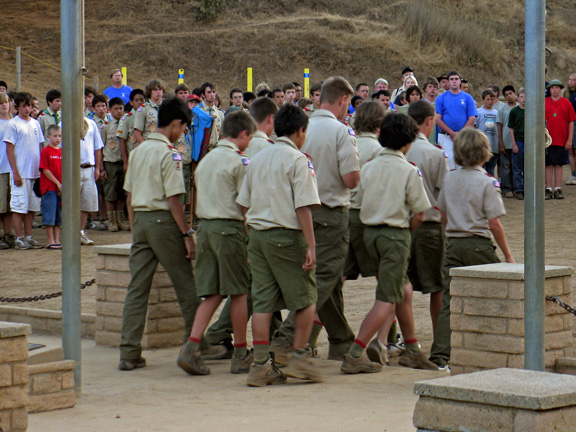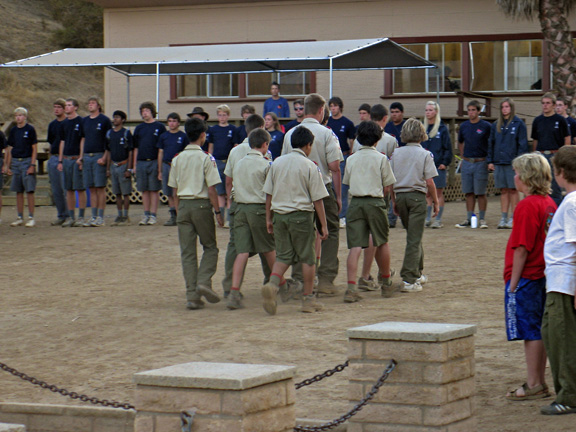 The 1.5 mile hike to upload the pictures for you...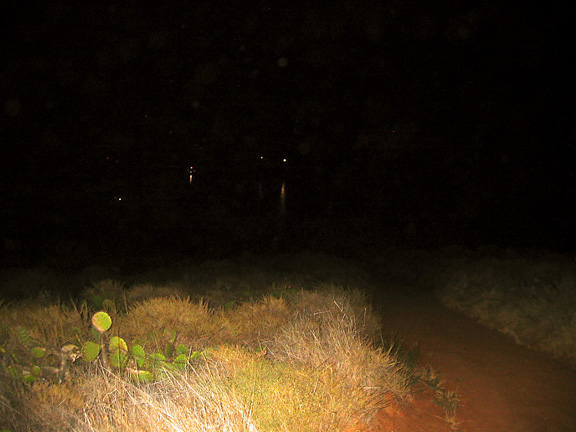 More Camp Life...