Saturday 7/22/2006
OUR Final Morning
and Our Trip Home...
Morning Flag goes up...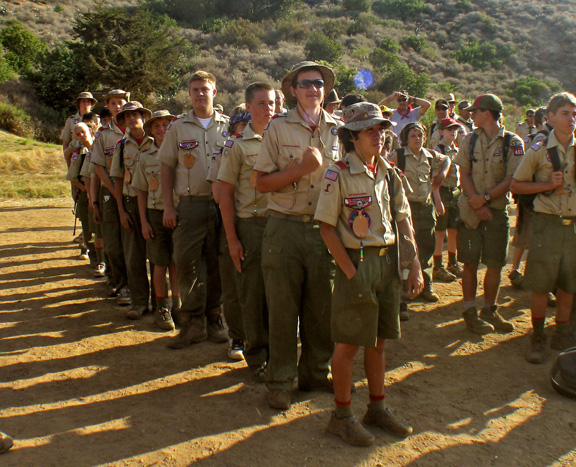 Tribe of Torqua...
Let's Trust one Another
and walk blindfolded through Camp...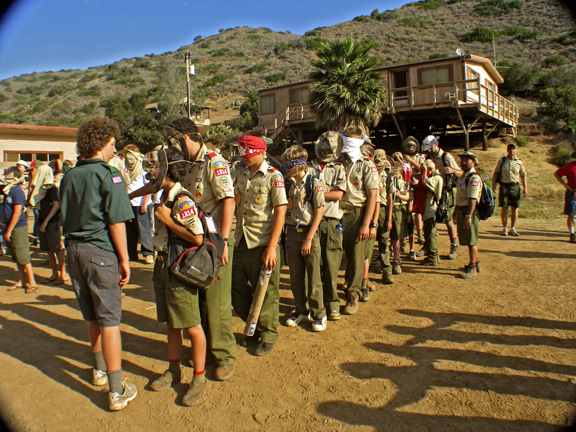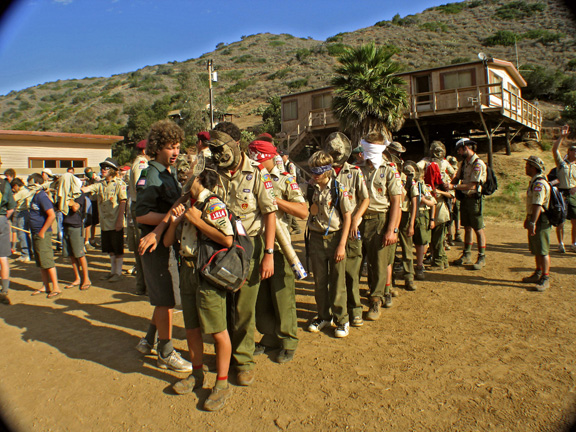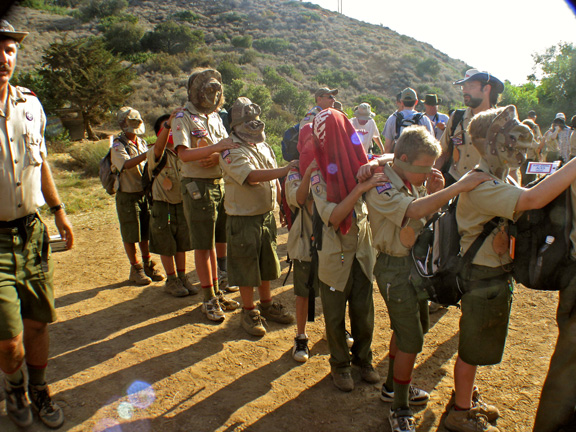 The Camp Director (Center Left)
and his Sidekick (on his Right)
Both in Dark Green...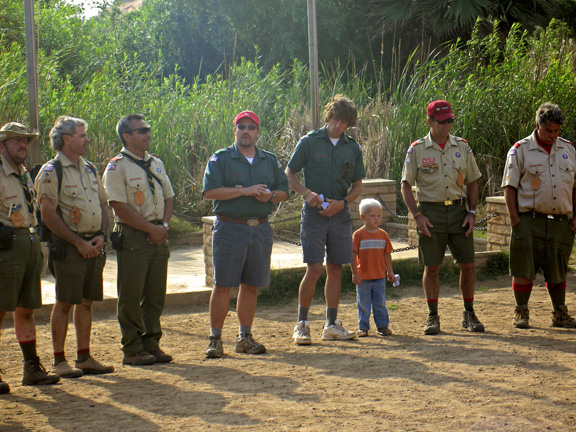 Camp Staff...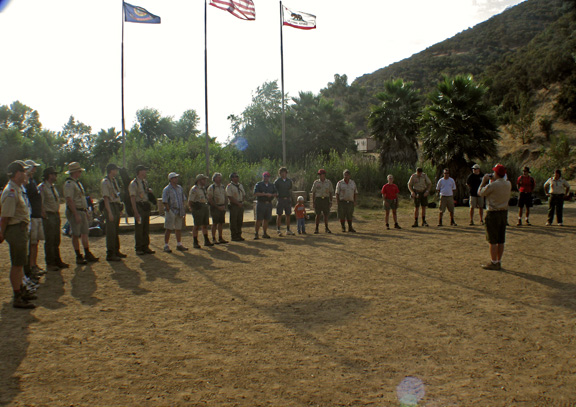 BSA Lifeguard Recognition...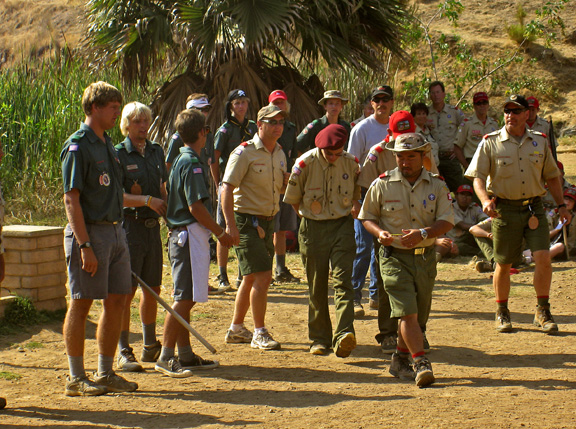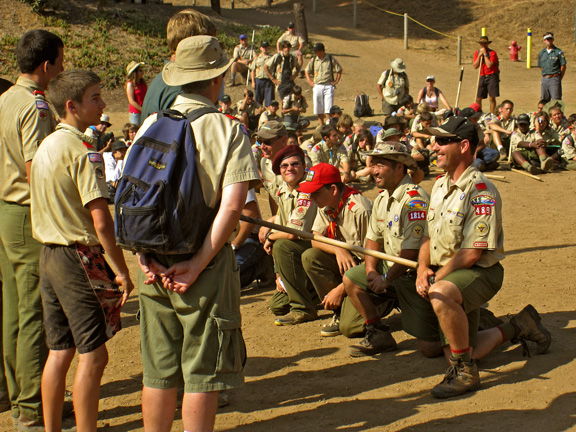 PADI SCUBA Certification...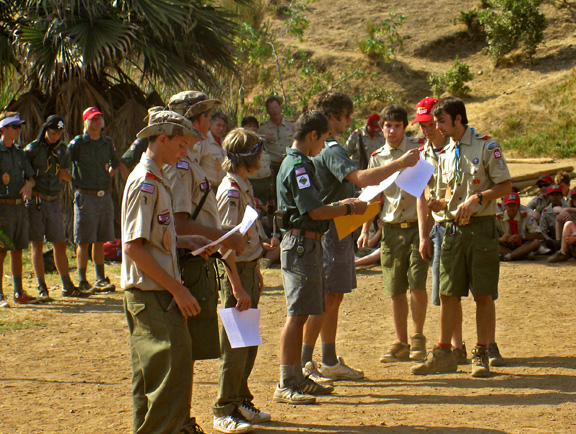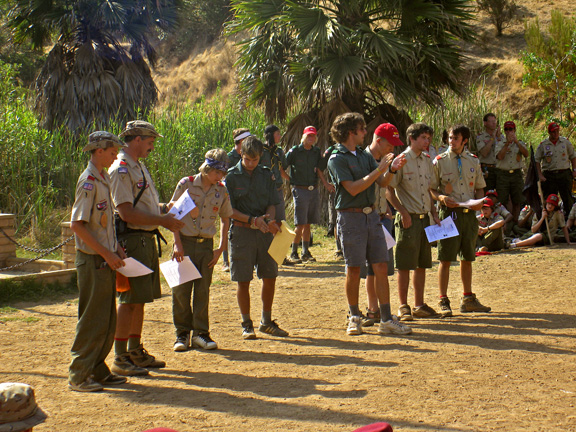 Arrival in Two Harbors...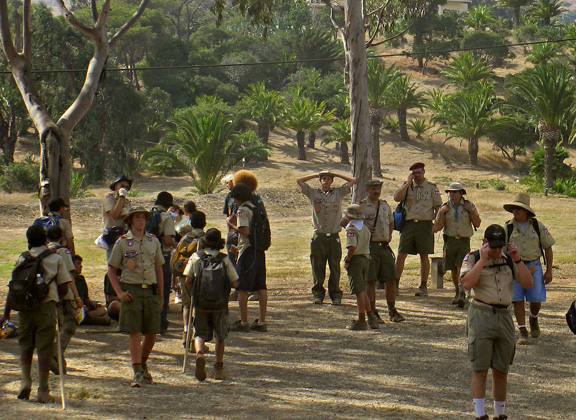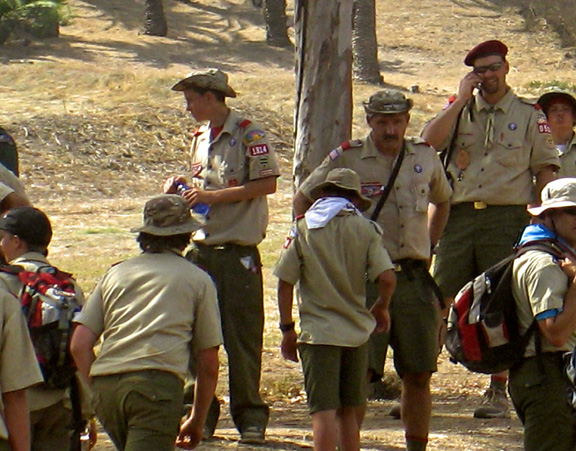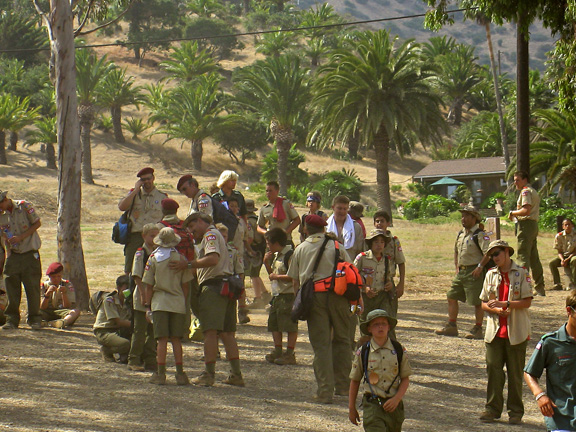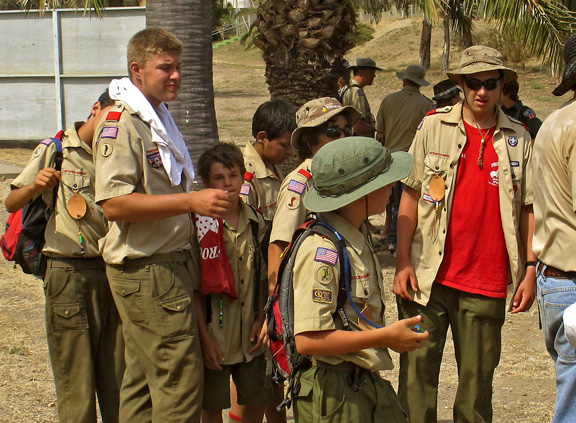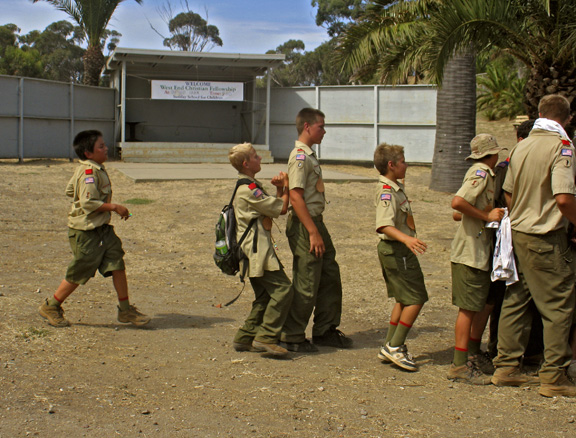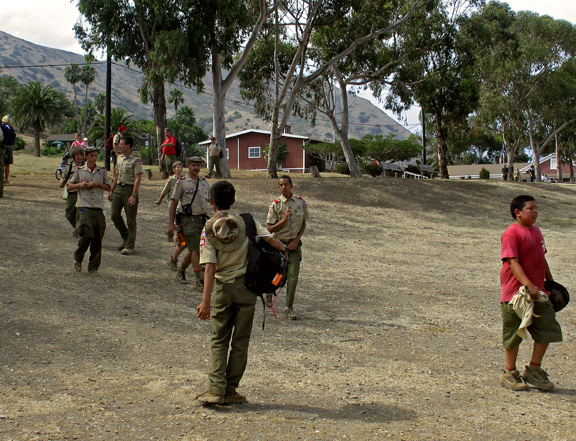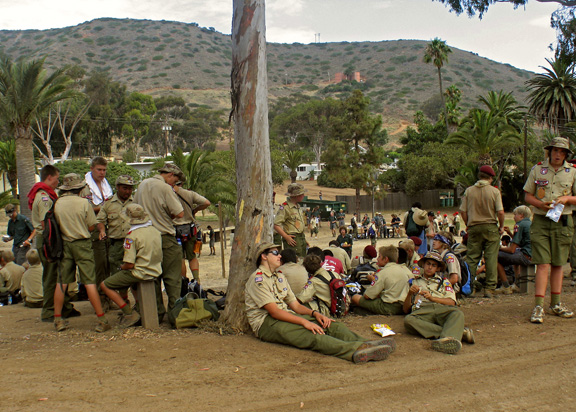 While Away the Time
Waiting for the Boat to Arrive...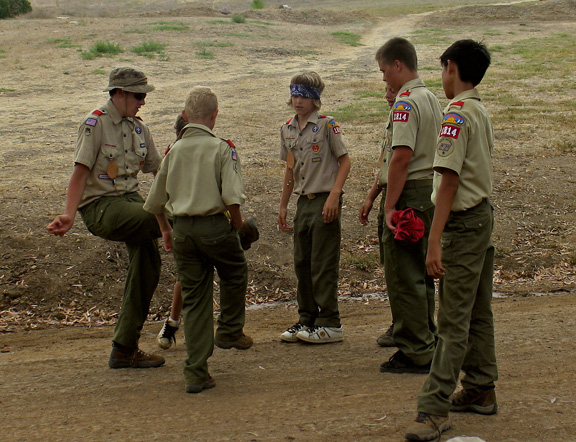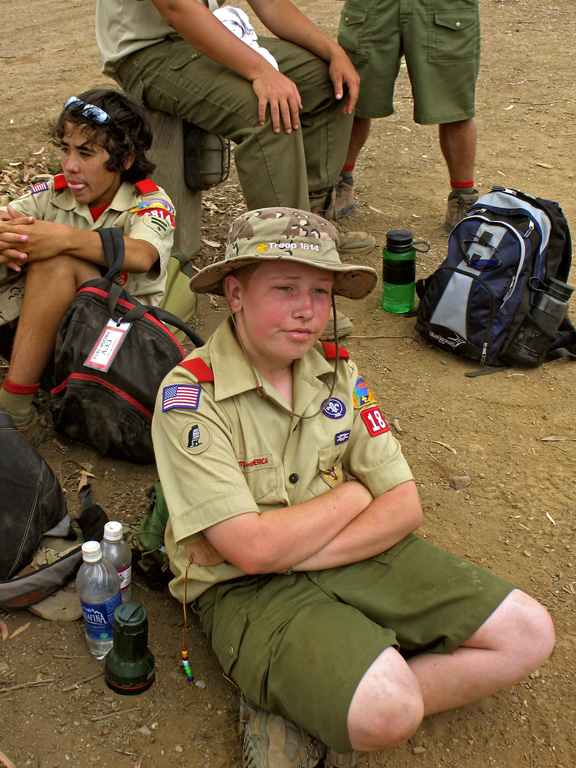 Dad, LEAVE ME ALONE!!!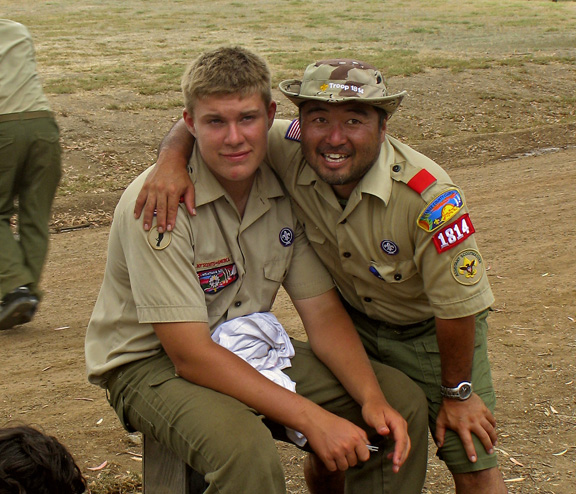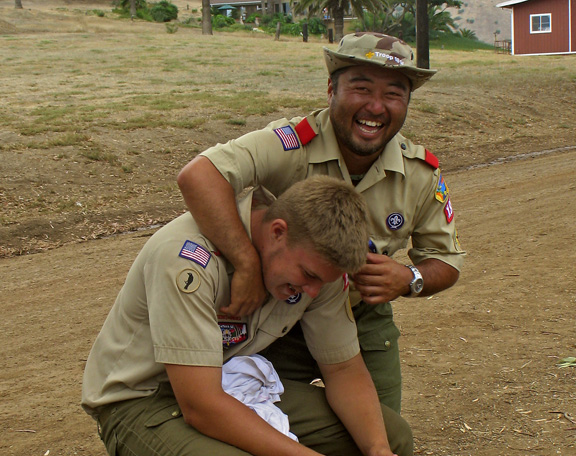 I can make you LOOK Japanese!
(But I can't make you speak it!)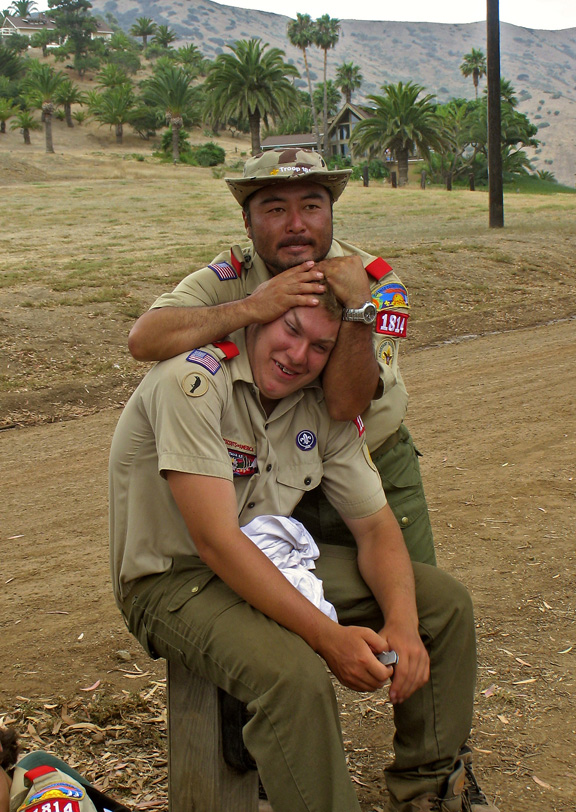 HackySack This!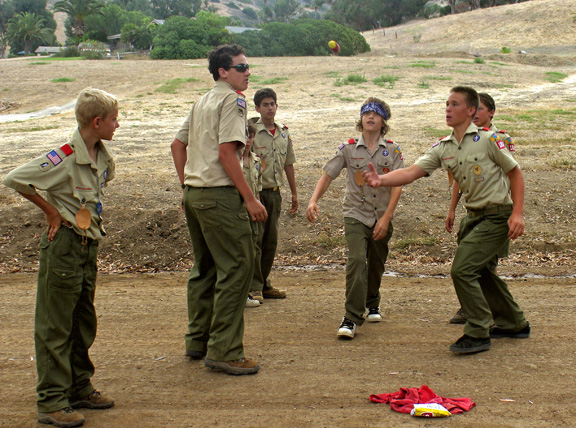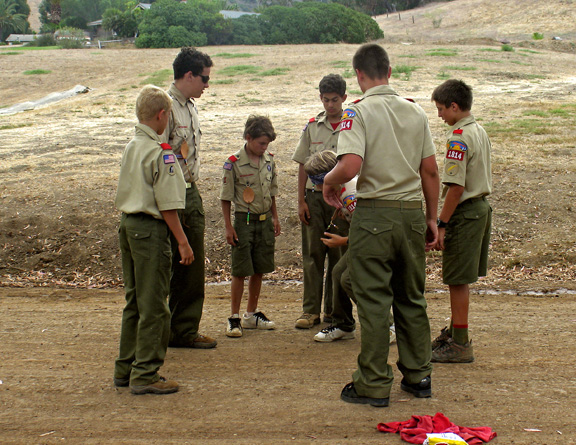 Can we Please get on the Boat Now?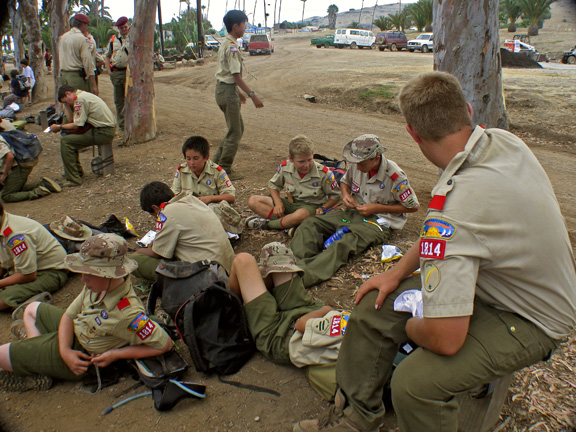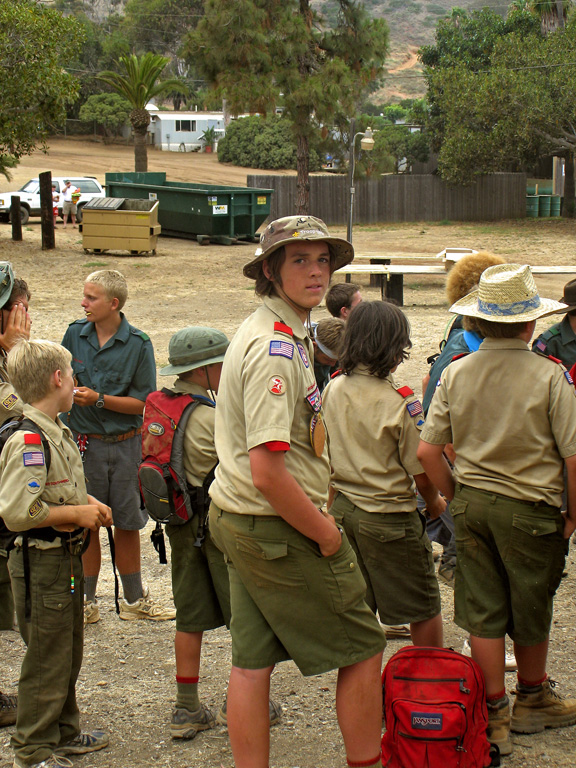 Hurry Up and Wait!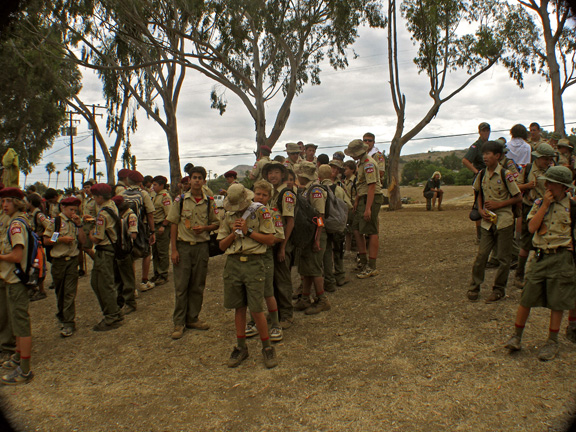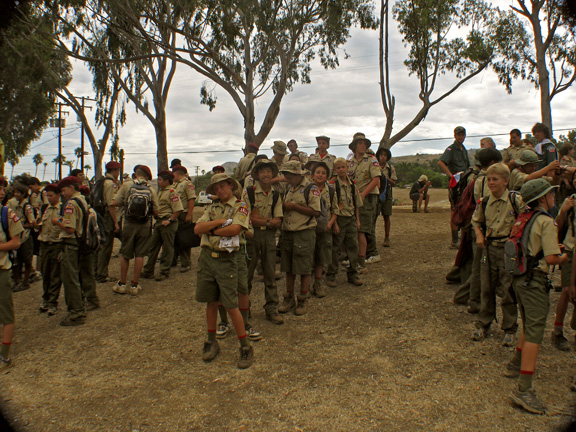 BACK to MONDAY BACK to TUESDAY
BACK to WEDNESDAY BACK TO THURSDAY